Category Archives:
Adult Coloring Book
Volume 4 of the Mandala Series of Coloring Books for Aduts, now available on Amazon.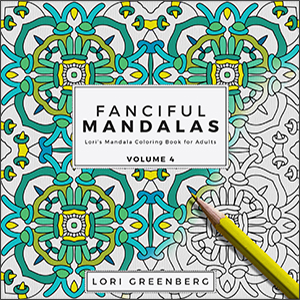 You can now buy all three of my coloring books for adults, on Amazon. Click any image to follow the direct link and ship directly to any address you choose. At $9.95 each, and they'd make great gifts, especially with the free Prime shipping.
As you can imagine, I'm very excited. Thank you to everyone who has offered up encouragement, and even purchased already.
Please post a review on Amazon. It  helps my books have more visibility, and is the best compliment an author can receive.
I realize that it takes nothing at all to pull out your coloring pages and color. A cozy corner in the TV room would suffice nicely. I work from home and have a lot of studio space to which I can escape when I've been sitting in my office for too long and just need to unplug (aside from my Spotify playing in the background). So, I use my studio to color, as if I were creating great works of art. It feels good.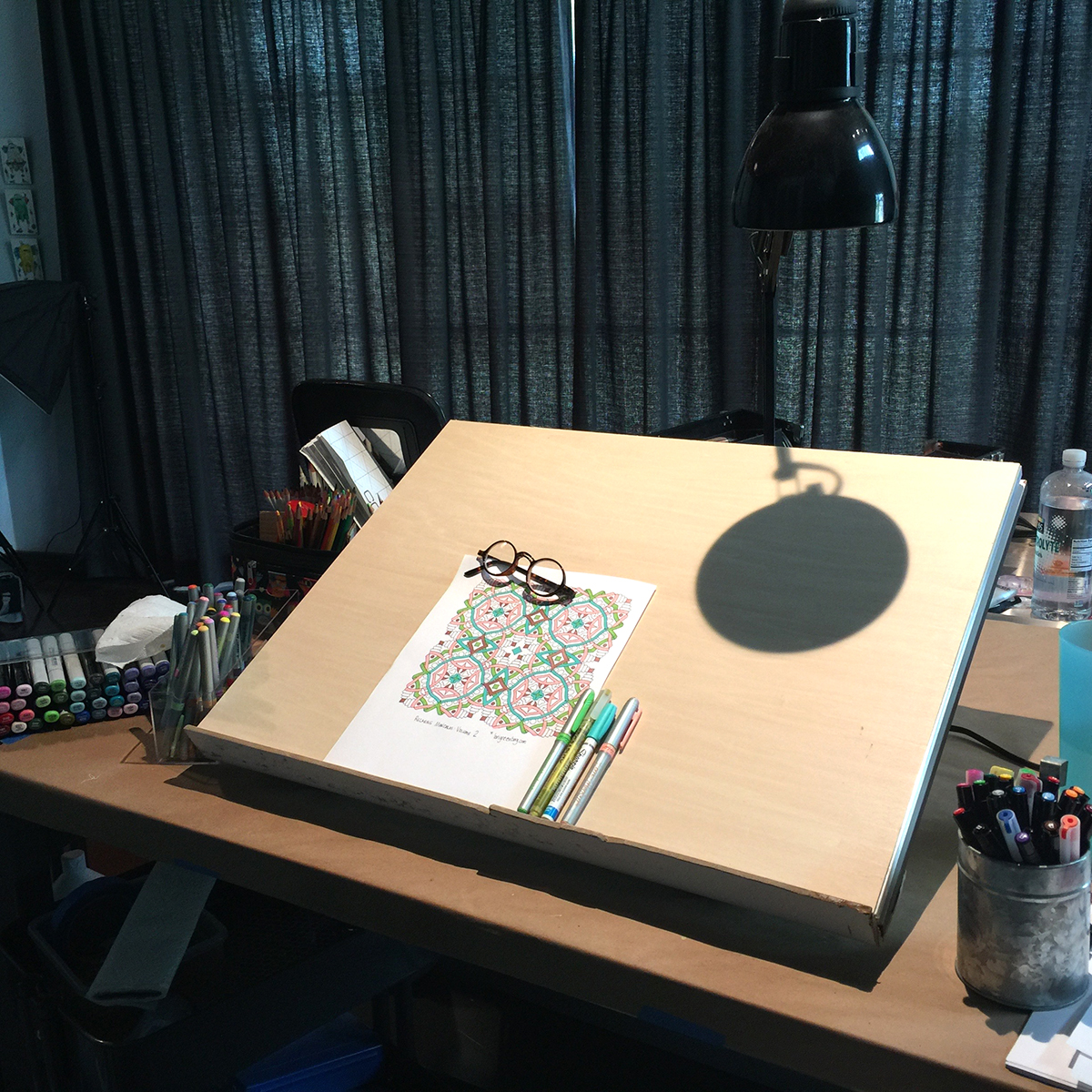 I love my inverted drawing board to help with overhead light glare. The idea is also to help me not hunch over and get a stiff neck and shoulders. I find myself needing to be right up in the detail of the work though and I still find myself tensing and always reminding myself to relax my muscles.
My spectacles are a favorite too. While I only need +1.50 cheaters for everyday reading, I pop on my +3.00 glasses for detailed coloring. I love feeling like I'm right there in the work, watching the marker ink bleed right up to the line as it's happening.
And my desk light. I have great lighting in the new studio but again, with my old eyes, there is something to be said about having a spotlight blaring on the detailed drawings. I really should draw detailed landscapes and pretend that I've shrunk myself because I really do become immersed in the design with everything I use to feel up close and personal with it.
So there you have it. How and why I color like I do. What do you love about your space (even if it's your lap while you lounge in bed and watch Netflix)?