Lori Greenberg is a visual artist who continually strives to defy the ordinary in her designs, techniques, and approach to creating in general.
Lori received a degree in studio art from Indiana University, with a concentration on fiber and surface design then later when back to school to receive her masters in counseling where she discovered the power of art therapy.
While working as an artist herself she always seems to circle back to her passion for guiding others to realize their own creative potentials, and to live as their authentic selves.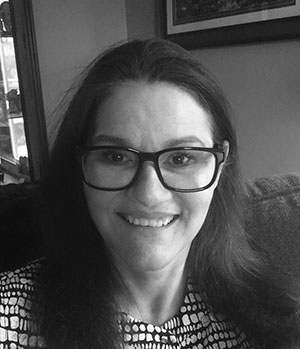 Lori loves sharing her own art processes on her blog,  Instagram, and Facebook.
During the pandemic Lori finally jumped into online teaching and will soon be launching her first video-based class aimed helping you find your creative flow, and how to stay in it!
The past years' stay-at-home measures had Lori revisiting her art journaling days and she'd love to show you how she's been using her Jumble Journal Method to keep ideas fresh, and the creative juju flowing.