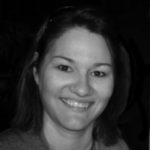 Lori Greenberg is a visual artist who continually strives to 'defy the ordinary' in her designs, techniques, and approach to creating in general.
Right now you can purchase her creations on ETSY, and follow her process on Instagram or Facebook.
Her new Jewelry Signature Collection is due to be launched on June 20, 2019. Be sure to join the VIP List at her new web site Quirky & Odd in order to receive the deepest discounts that will not be made available to the public.
Purchase coloring books on:
Amazon U.S. :: Amazon Canada :: Amazon UK :: Amazon France :: Amazon Germany