I have been not-so-patiently waiting to go live with my coloring books for adults. I've been looking forward to getting a copy and coloring along with those of you who purchase it. As I have been waiting for the proof to arrive for the second volume, I've gotten antsy. I decided to start coloring from the proof of Volume 1.
I tried Prisma Color colored pencils this time and I think I'm falling in love. I love how the tooth of the paper grabs the color, and shading is a blast. They feel like crayons for grown-ups. Liking colored pencils was a surprise for me but up until now I've been trying to use them on copy paper. The tools and supplies you use can be so important for full on enjoyment.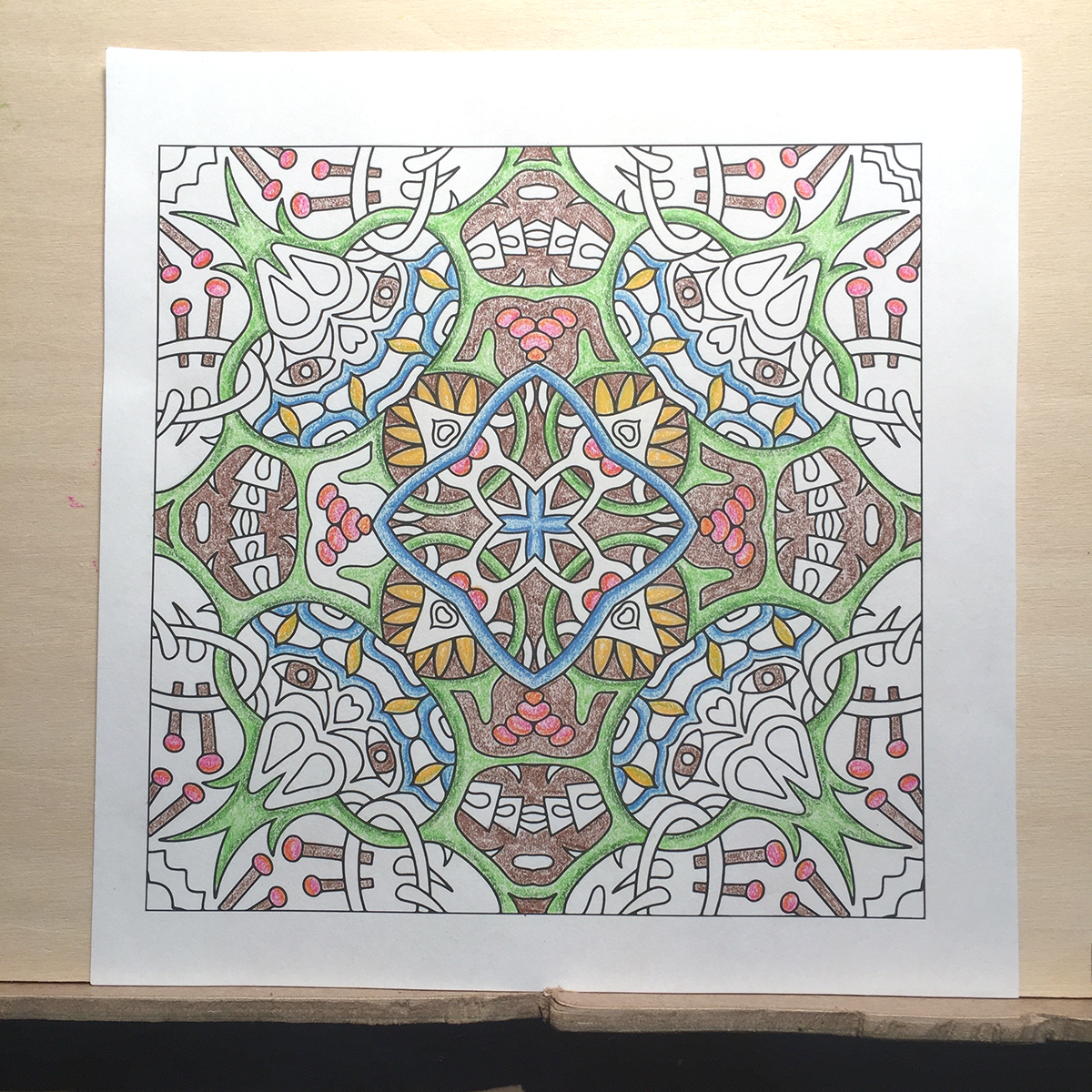 If you look closely you will see a boo-boo in design. (It has been fixed, along with another faux pas). It sucked to see that but it's so much better than having sold some of them. I can't tell you how many times I've looked at these images and did not see these things. It's only when I started coloring each individual area that it became evident.
With that said, I'm looking to build a coloring team. Ten people who would fully color five pages for me in advance of book releases. Team members would print the pages themselves from a digital download and color them, seeing if any issues pop out and reporting back with a quick shot of the images. Coloring quality is not important…just the fact of touching each element and noticing differences between the repeated areas, or other issues.
Details will be coming in the next couple days, on my facebook coloring page. If you are interested, please pop on over there and join. If you haven't been to the page, also check out the giveaway/random contest I'm running for a gel pen set and Dick Blick gift certificate.
Happy coloring!