I can't believe that after all these years in the jewelry industry that I didn't know that Art Jewelry was an official-ish title. I had always categorized my work as Bridge Jewelry; the bridge between costume and fine jewelry. I suppose my work still falls into the Bridge category, but there is a difference.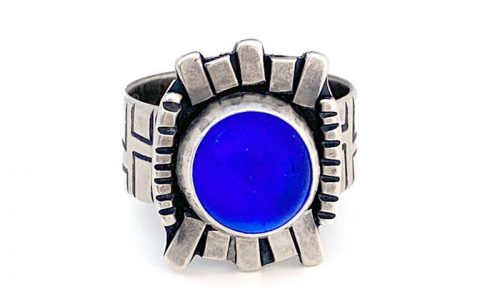 Definition of Art Jewelry
According to Wikipedia, the value of Art Jewelry "emphasizes creative expression and design" rather than the value of the metals and gemstones as in Fine Jewelry. So, while craftsmanship can be important in both, the artistic expression is more of the focus in Art Jewelry.
The Wikipedia article goes on to say that, Art Jewelry "shares beliefs and values, education and training, circumstances of production, and networks of distribution and publicity with the wider field of studio craft. Art jewelry also has links to fine art and design."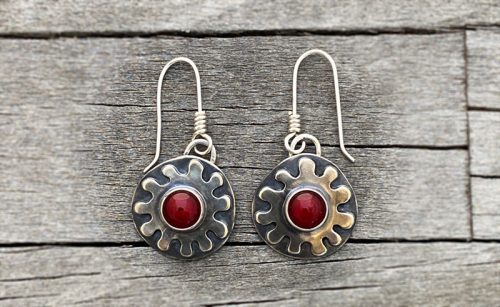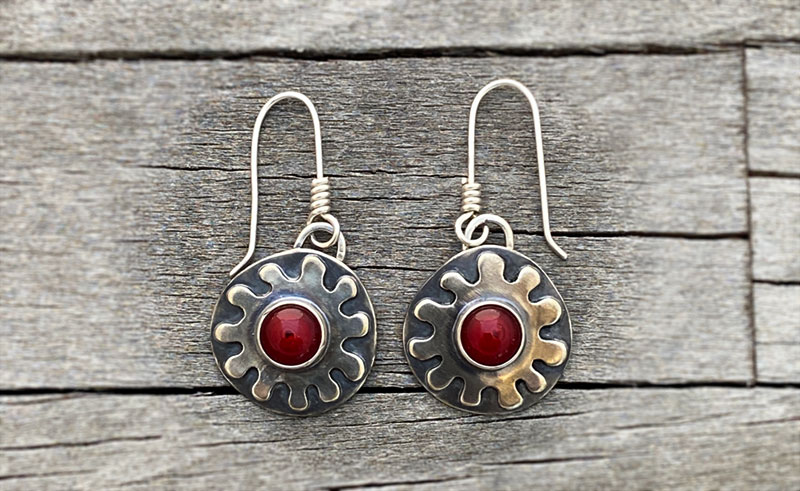 What Materials are Used in Art Jewelry?
Just like all art, anything goes. It could be cardboard and craft paste, OR, it can be those same high end materials that Fine Jewelry relies on.
My work falls somewhere in the middle, and I espouse one of the distinguishing factors of Art Jewelry: I create as many of my components by hand as possible, ensuring that every piece is one-of-a-kind, in limited small batch runs.
I fuse, grind, and polish, all of the glass stones in my collections. I sometimes use stones that are cut and polished by other artists (not machine made), and often refine the stones that I do purchase. I make all of my own ear wires, links, jump rings, and connectors. The only thing machine-made that I use are sometimes lobster clasps, and sections of chain that I modify, patina, and re-finish, with hand-picked closures. And I've had a foray into making some petite rings with cubic zirconias.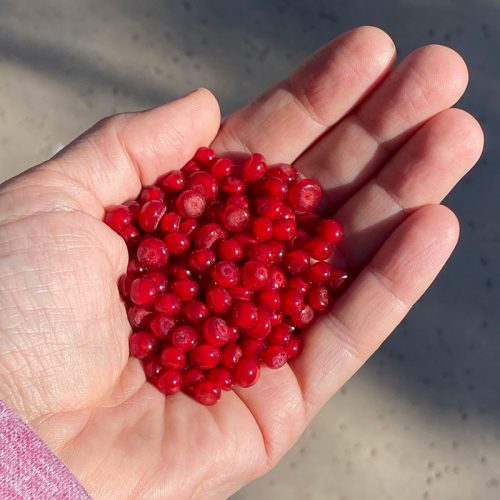 My Customers are Artistically-Literate
Art Nouveau was a big contributor to the Art Jewelry movement and I love this quote from the wiki page:
Art nouveau jewelry from France and Belgium was also an important contributor to art jewelry. Worn by wealthy and artistically-literate clients.
That is how I am going to envision my customers now. "Artistically-literate," because my goal is to create for people who appreciate the arts, and need art with and around them as much as possible.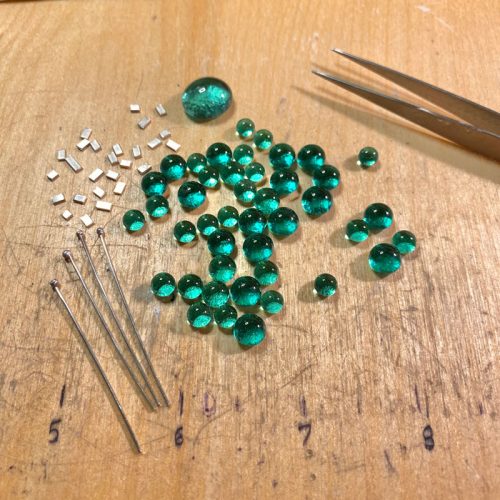 Beyond the Materials Why My Jewelry is Art Jewelry
I've had this burning inside of me to explain to people who haven't seen it in person, what it is about my work that is moving. The definition of Art Jewelry does that.
Expression. Uniqueness. Focus on process. Intentionality.
If you are an art lover, these are all things that you can feel when you stand face to face with a piece of art that resonates with you. Who wouldn't want that on their body at all times?
Here is an example: I used to think, "Meh, square boxes of color on a canvas," when I saw photos of Rothko's paintings. And then I saw one in person. I literally had to hold back tears. It was a weird experience, that I'd never had before. It vibrated. You could feel it. I'll never forget that.
It's the same overwhelmingly moving feeling I get when I go to kids events at school, or to a concert of one of my most favorite artists. You experience their hearts (or the heart of the teachers, in the kids example) that goes into their craft, their process, their love of the game.
But anyway, I've digressed. If you're an artist that makes jewelry, or a jewelry fan that loves art, you really should read the Wiki article. It's pretty fascinating.