I have this thing I do when I have a deadline that is looming over me. I go down rabbit holes that lead me in directions I shouldn't be going. Take for example, the moment that I realized I didn't have enough little fused glass gems to make part of my Witching Hour Collection.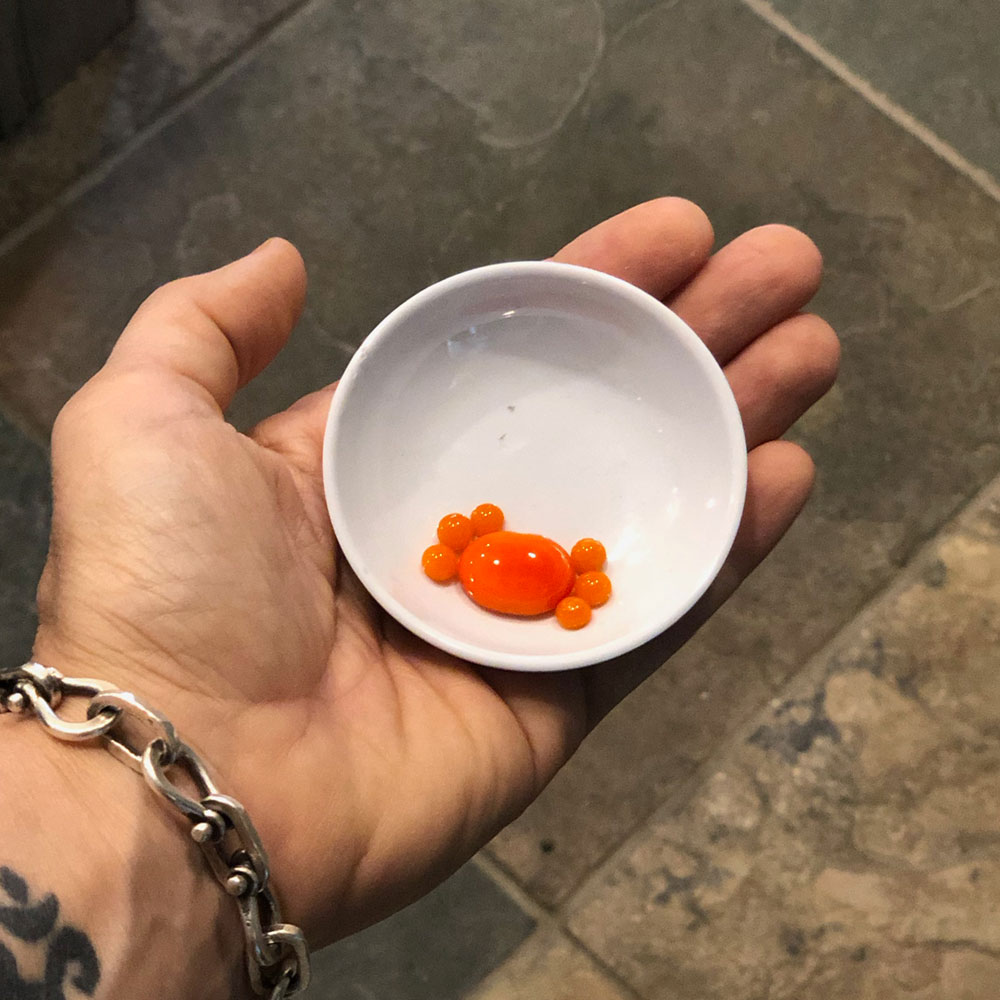 I had enough left for three pair of earrings, or dangles for six bracelets or necklaces. I needed quite a bit more than that. So, what did I do instead of planning how many I I'd actually need?
I decided that I wanted to make a lot more than I needed because, you know, it's more efficient to make 100 of something all at the same time than to make 10.
But I didn't stop there.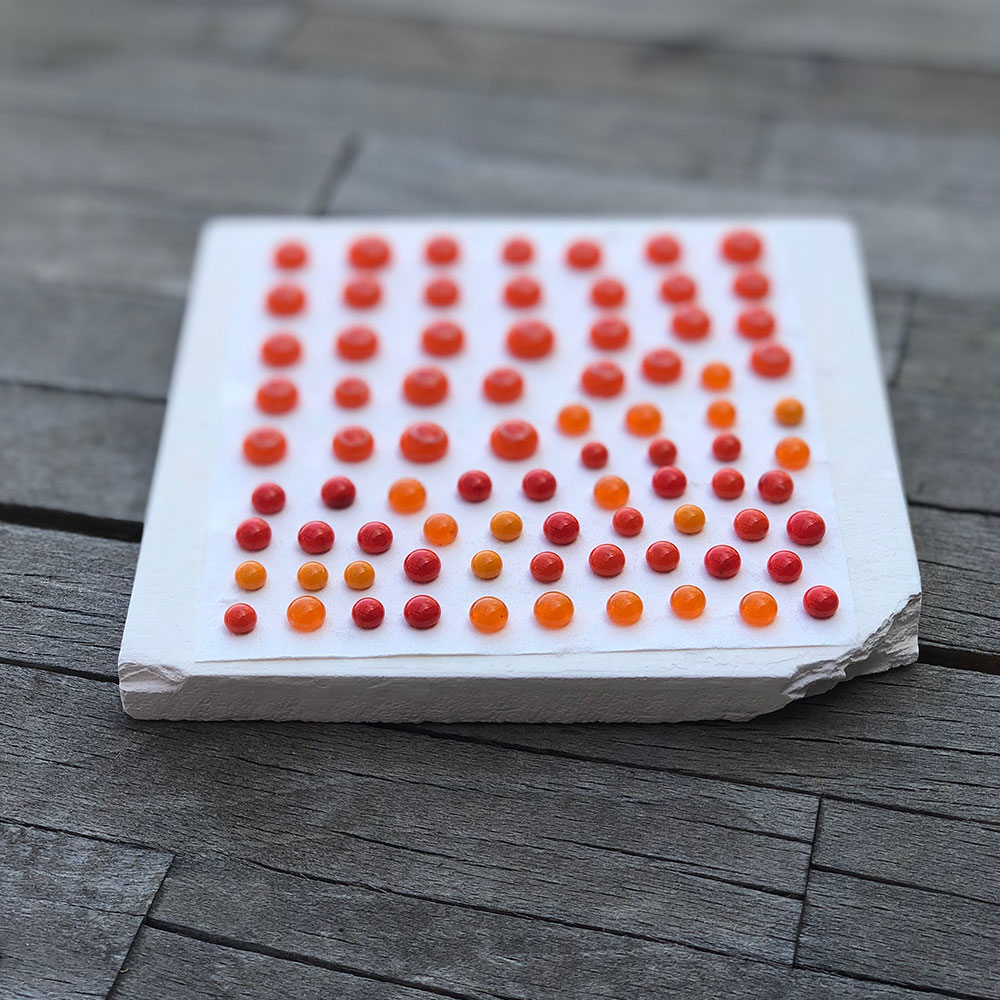 👆This is what they look like when they come out of the kiln.
The thing is, only SOME of those could be used for the collection I was working on as they weren't all the same exact color.
As I was setting them up to go into the kiln I rationalized that I'd have a stash, and I'd use them at some point, even if it's five years from now. It's always good to have stuff on hand, right?
And, they sure are pretty. So I put in more hours creating more little orange niblets. Hours that should have been spent actually making the pieces for the launch of the collection.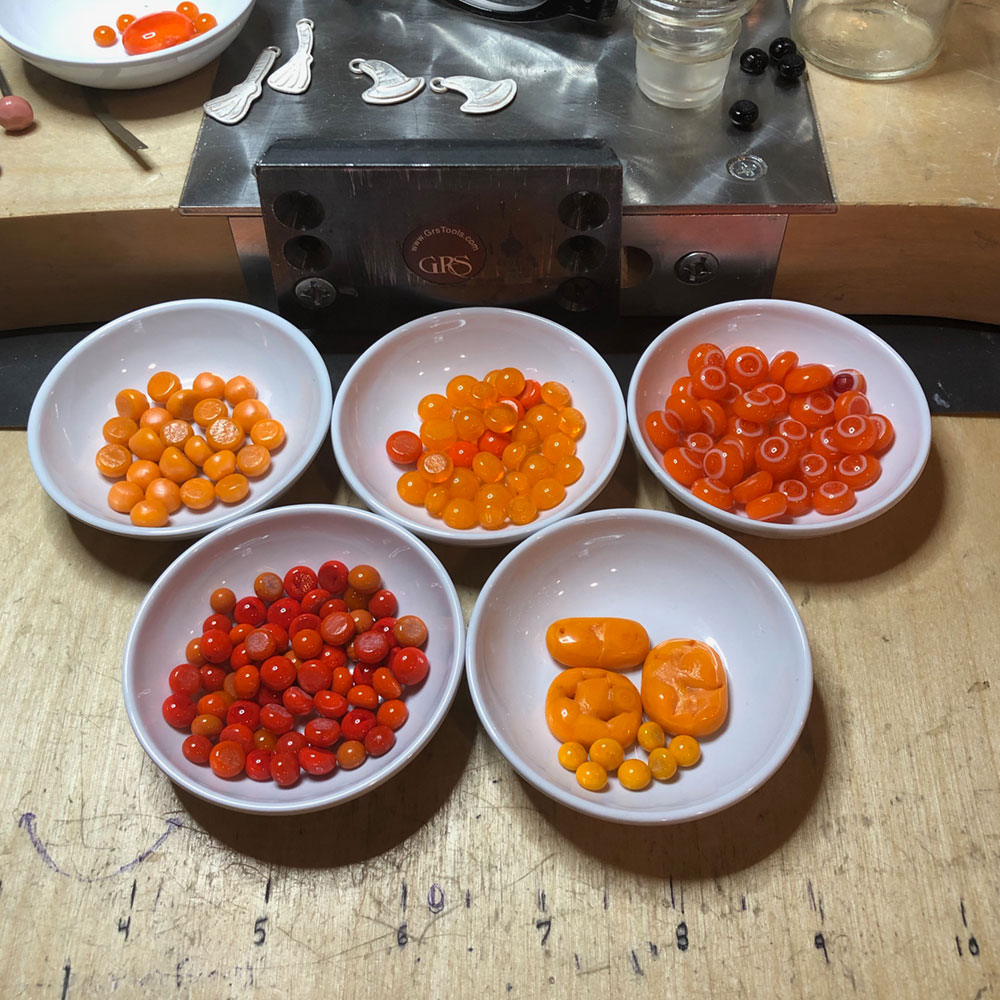 It was at this point that I realized that I'd been using up my favorite little melamine dishes, and that I needed to add another pack to my shopping list. (I use them to keep all the little bits and pieces on my jewelry bench organized).
I think I have a little ramekin addiction. These are not the only stacks I have of little bowls like this.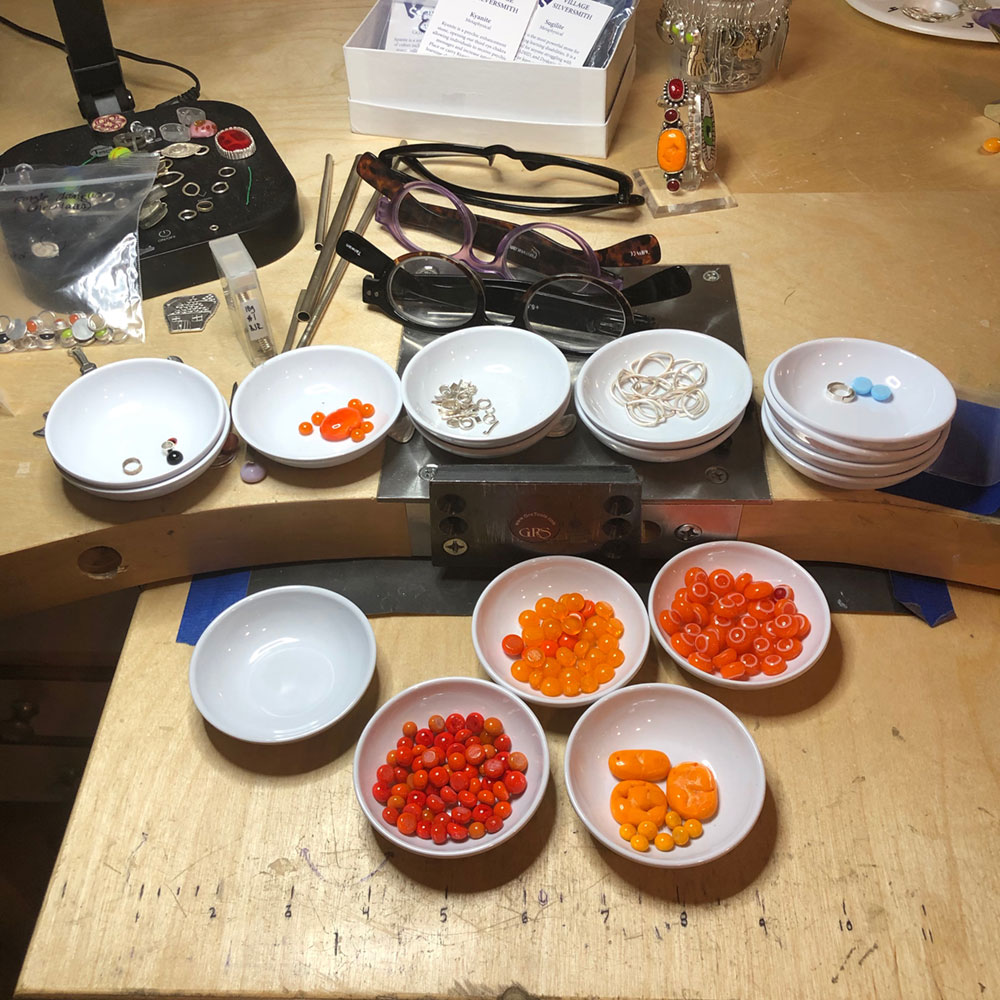 So, I finally got enough cabochons made to get some earring pairs out of the bunch. And I was really excited about those bullseye looking nuggets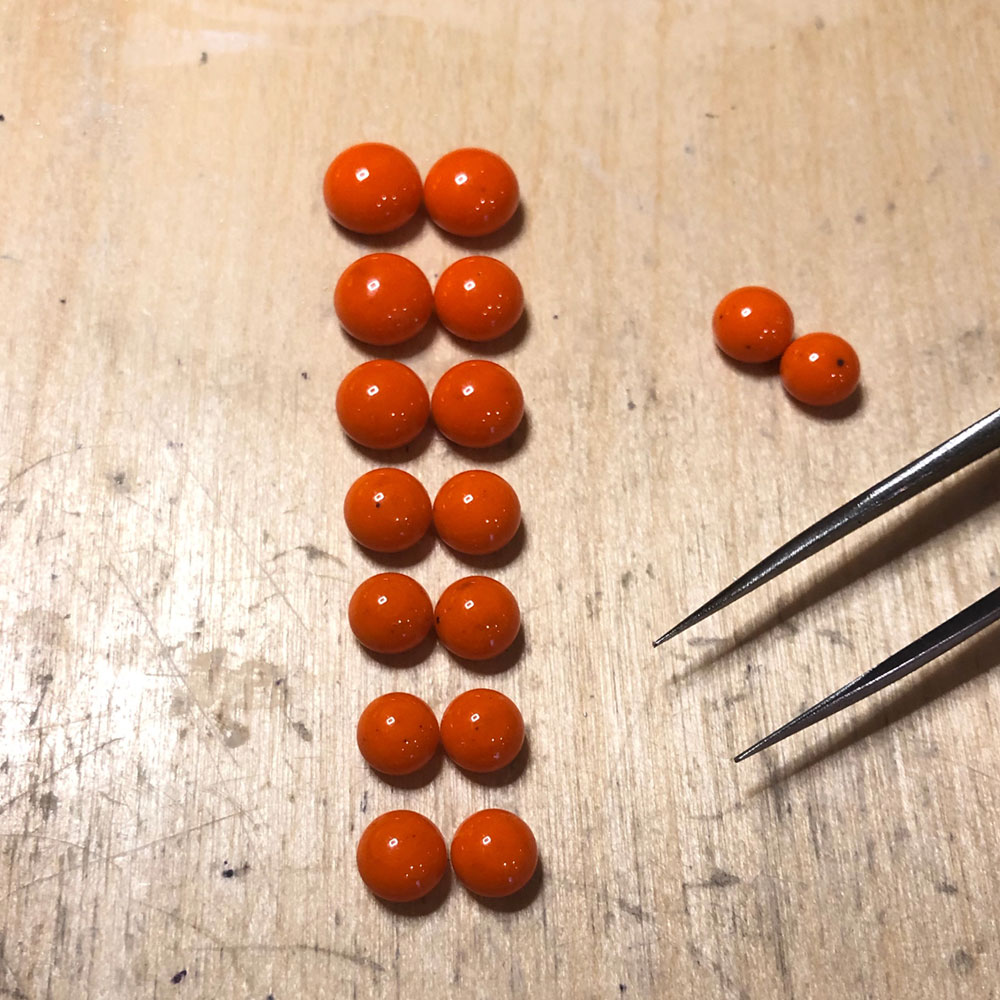 But, alas, the soft glass gods were not kind to me AGAIN, when it came to orange glass. The picture below shows some cracking that occurred. This is mainly because orange glass, in the type of glass that I use, doesn't always play nice with other kinds of glass, and these rods have orange, clear, and white glass that are incompatible in this kiln fusing technique.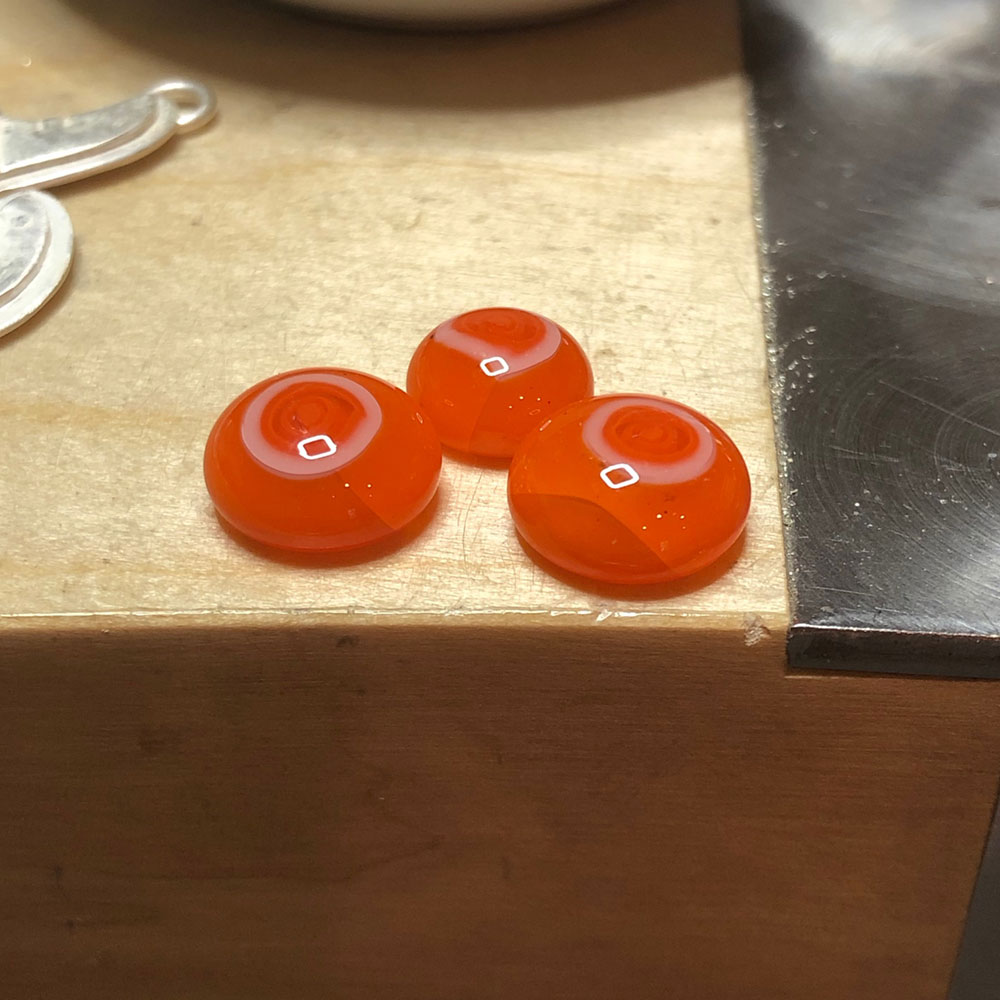 They would have made some really cool pieces. The one good thing about glass that cracks is that it can't leave the studio. When it is particularly scrumptious to look at I get to keep them. So, these are now attached to my wall with a little museum putty, just hangin' out for my viewing enjoyment.
I did get The Witching Hour Collection completed on time, and it launched.
Whew.