Check it out. This is the first bead I've put on auction in I-don't-know-how-long. Have you missed seeing beads here?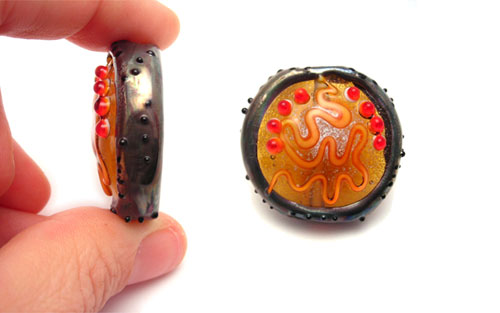 I'm really excited about this new direction, although it will be a little while before I can explore it further. The thing I like about them are the nice medallion shape with a flat back. Perfect for a neck piece but also could work for a funky chunky bracelet design. Have you ever had one of those beads that just feel good in your hand? Moreso than others? This is one of those.
I hope to be listing more on my site and my eBay store but also to have a full inventory for Beadfest Phoenix at the beginning of May. So plan to come see them there if you're in the area. May 2-4.