Free Roadmap to get started with Art Journaling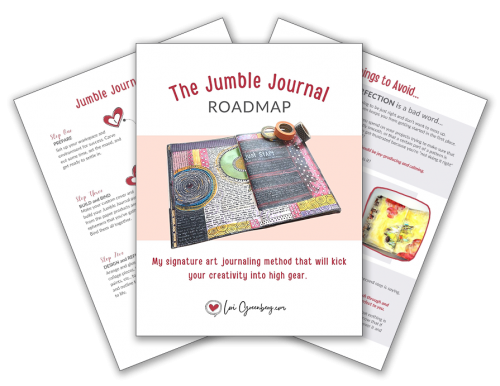 Ready to jumpstart your creativity and never feel stuck for ideas again?
Learn how with my Jumble Journal Method.
Art journaling is similar to a sketchbook in that you create, on pages, inside a cover. But one of the things that makes it an art journal instead of just a sketchbook is that you use whatever media you want. Pens, pencils, acrylic paint, watercolors, collage, pastels, colored pencils, oil pastels, stickers, fabric and fiber, decorative tapes, crayons, and on and on…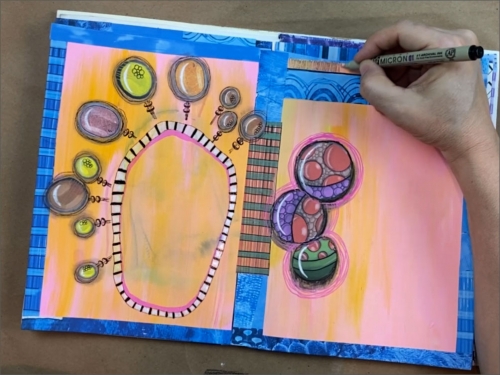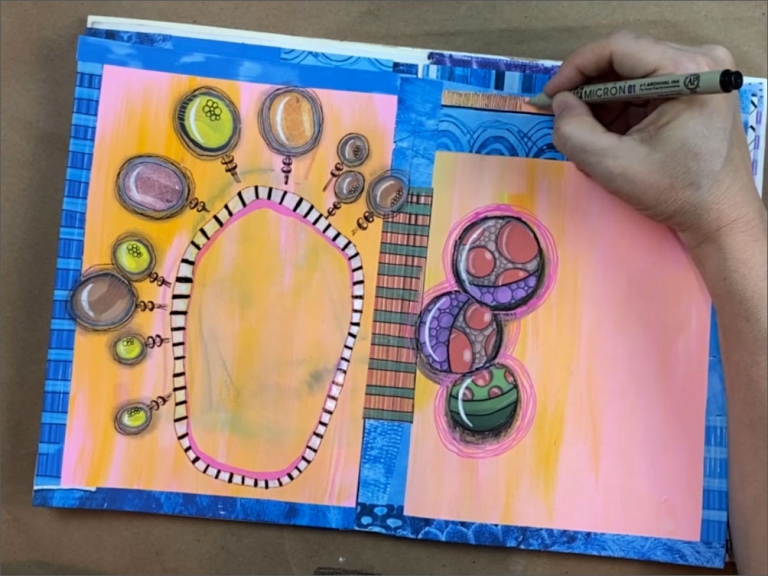 NEW! Watch Me Art and Junk Journal...
(click the gear on the video and choose HD for best results)
NEW Eyes and Things Shop!
…for everything else
100% Handcrafted 
Hand-embroidered patches
Fast shipping
FREE Shipping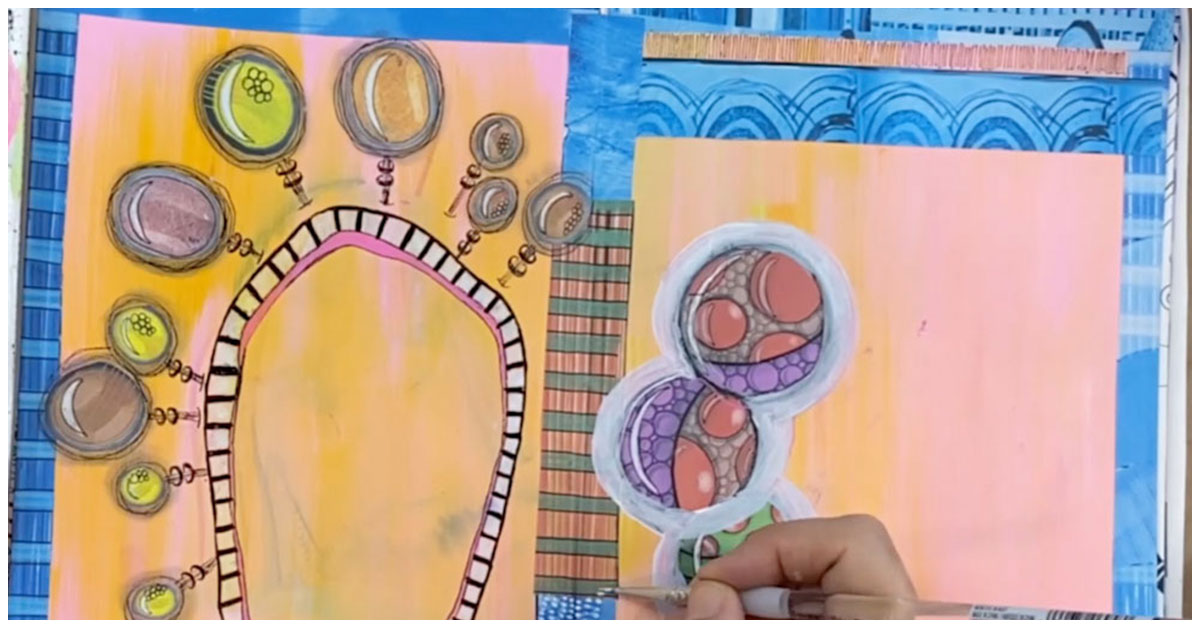 I could go on for days about what art journaling is, and the benefits of using an art journal. I always come back to the analogy that art journals are: Sketchbooks on Steroids Before I explain that, let me give you a little background on me, and my tumultuous relationship
Read More »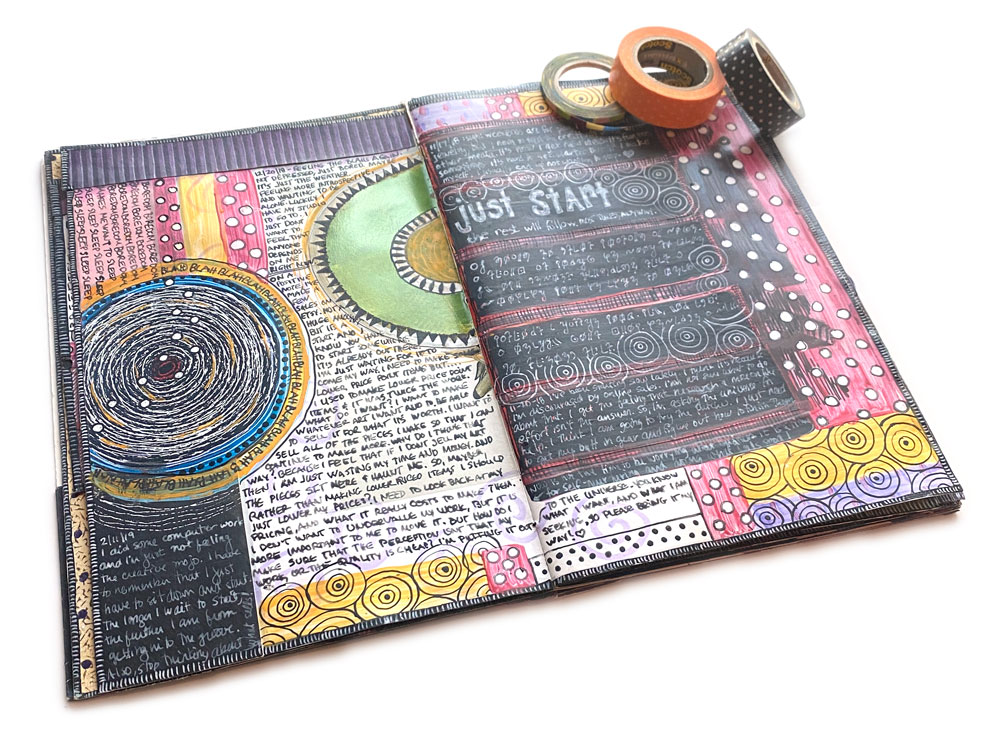 Not too long ago I was in a bad place.  I'd taken time off from being a working artist to raise my children and to work on some volunteer opportunities. While I was away the whole world seemed to have changed on me!  I tried to get back into daily
Read More »
Art journaling sounds like a big fancy thing that only people 'blessed with talent' should take on. I can't believe how many times I've heard that. Don't believe the hype! I'm going to debunk that, and some other common art-based myths once and for all. If you're ready to get started,
Read More »