How's that for a Collection Title?
I'm going to be honest with you here…I'm nervous about putting this collection out into the world. But, in an effort to be true to myself, I'm stepping outside of my comfort zone and jumping off the cliff.
In reality, it's not a big deal. The only thing I really have to lose is a bunch of my time that it will take to create it. I don't know why I create these silly stories in my head.
Here's the thing…the stones that I'm going to be using aren't 100% formed naturally like a lot of other stones that I use. In fact, I cannot tell you exactly how they were made. I do know that they contain turquoise that has been reconstituted into a composite with copper, maybe another metal, and maybe even some dye. Cringe. There it is. I said it.
I was reassured that they don't fade. My stone dealer is reputable, and I trust them.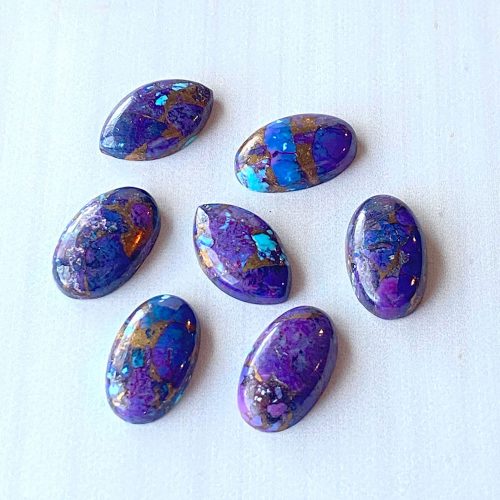 I've really been struggling with this, y'all. When I create any type of art I'm all about durability and longevity. I want my pieces to be able to withstand anything that comes their way, short of being run over by a truck, or abused or mishandled in some other extreme way. I can also be kind of a purist when it comes to materials, which is kind of funny because I used to work with polymer clay, which is a plastic. (I still love polymer, though).
But when I started my shopping for the year at the Quartzsite show I saw these stones and fell in love with them. I resisted getting them because of my reservations. I also had never bought from this vendor, and they were from out of the country and I didn't want to take a chance on something that I couldn't return easily if they didn't work out.
A couple weeks later I went to the Tucson Gem and Mineral Show and there they were again. This time I found them at my regular dealer's booth, and the cuts and finishing was even better. I bit my lip, walked around and had a little conversation in my head. Then I heard my husband's voice:
"If you like it, you like it. Who cares if they say you shouldn't eat ketchup on steak? Eat what you like."
That man can spit some pretty wise words sometimes when I'm being such a rule-follower. Don't get me wrong, I won't eat ketchup on steak at a fancy place because there are too many other good, expensive things I can get on top. But give me a regular old grocery store steak at home? I'm all about the Heinz 57.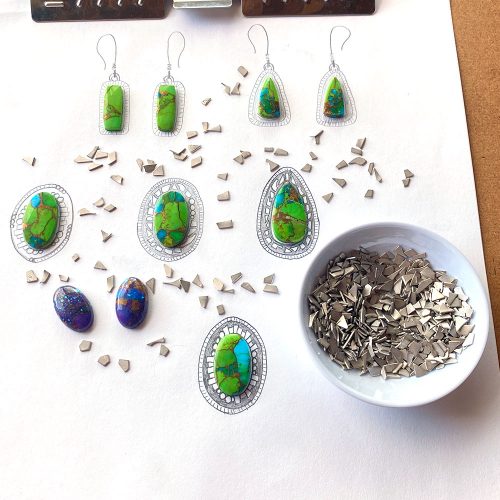 So that's how the collection name came about. It has me thinking a lot about why we do the things we do, and how we can miss out on things we like because we care too much about what other people think. My resounding conclusion has been, F%$@ it. Life's too short. That seems to be a common theme with me these days.
I love these damn little stones, and if I want to put them into jewelry, I'm going to do it. I hope that you love what I come up with. I'll be sharing more about the process and inspiration as the days go by, leading up to the collection debut.