Yesterday I came to an impasse with the silver so I moseyed over to the lapidary station and started going through my rock collection. That's one thing I love about making this type of jewelry. If I get stymied in one area there are plenty of others I can jump to for a while in order to clear my head.
I've been looking at one particular rock for a while now, just knowing that it was meant for greater things. Unfortunately, I didn't take a picture of it before I started in on it but you can see it here, where I used it for a photographic prop.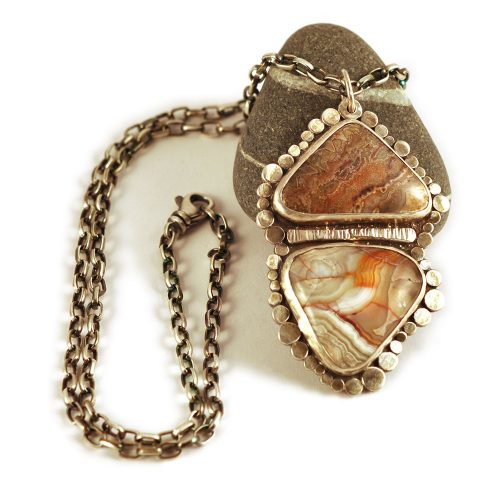 Well, yesterday he spoke to me and encouraged me to use him. I had mixed feelings about that because I found it hard to believe that if something was sentient enough to talk to me, surely it wouldn't be telling me to chop it up into little pieces. But, I went with it because I get into that stuff, and it was nice to have someone to chat with for the moment in my solitary studio. He reassured me that it was ok, and reminded me that matter is never destroyed, it just changes form. I promised him that I'd keep him beautiful and do him justice.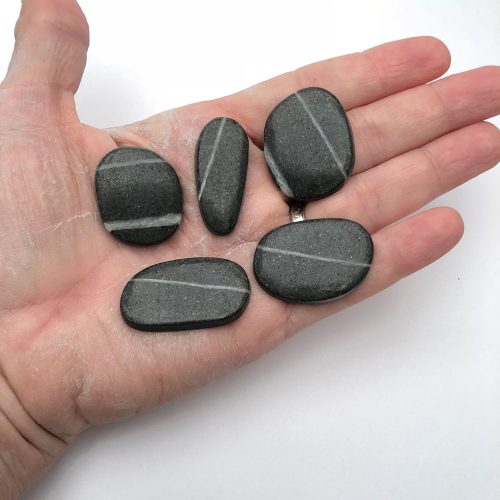 I think my cutting and polishing came out well, and I now had to give him a good home, or homes, in silver. But I wasn't ready for getting back to the silver just yet. I was loving the black and white palette so I pulled out some fossil slab that had been waiting patiently for me since February.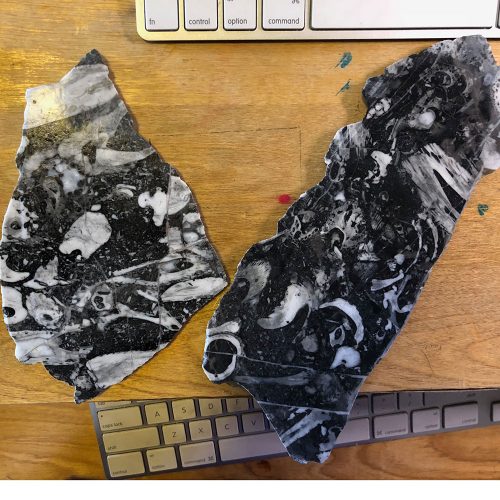 That's when the voices really started. And you can see why. All of those little white things used to be motile little creatures and they still have a lot to say. I set about freeing them into little vignettes of their last moments before being frozen in time.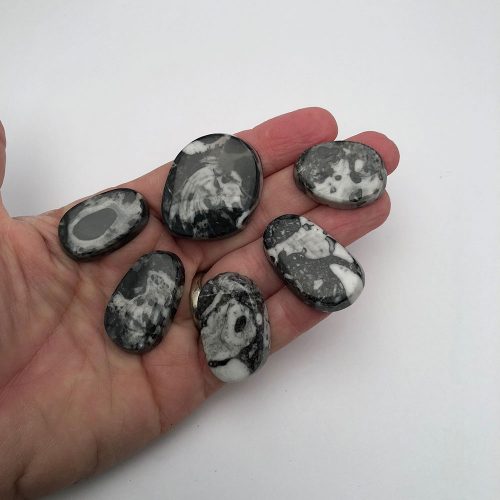 It was hard to choose which areas to focus on. The more I looked at them, the more I saw and I know that the images are tiny and detailed but I hope that when someone wears them in a piece of jewelry that they find enjoyment in peering deeply and experience the realms that I do.
The one below caught my eye immediately. My first unicorn sighting. I have a feeling it won't be my last.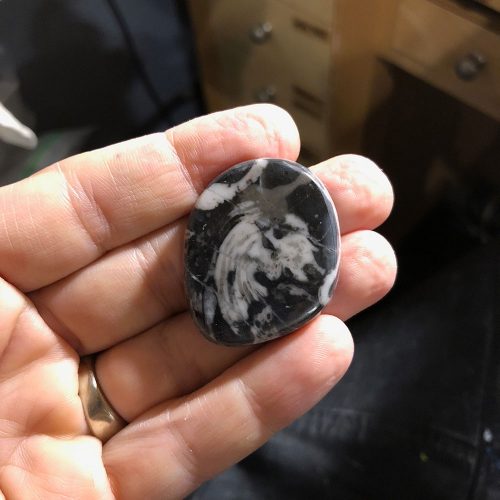 Live on, little buddies.