I mentioned that I traded some beads at the most recent Tucson show. Here are a couple of them:
This one was from Andy Ray's display…I think his son made it: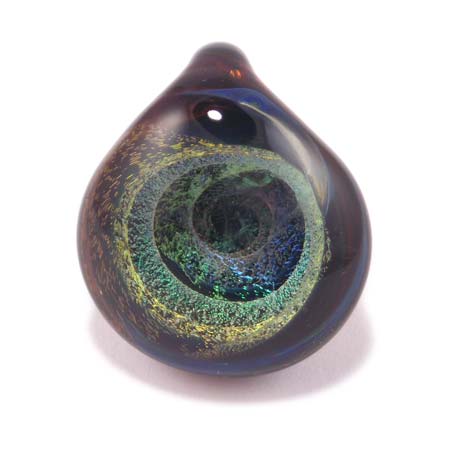 I traded my favorite bead of all time for it.
The other was with Josh Hamra. Actually, his significant other put him on the chopping block after I commented on the pendant she was wearing that was one of his.
Come to find out, they live in the next town over. For this bead I traded one of my new clear based pendants.