Here's the latest on Etsy: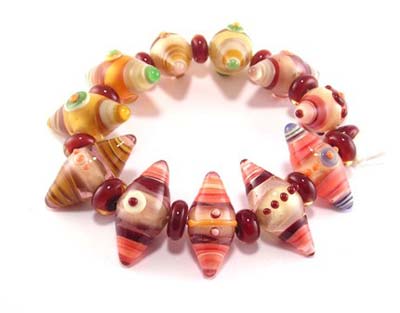 You might remember my excitement over the reversed bicone shape…at least that's what I'm calling them.  I'm not exactly what the shape is called…it's the drop cone tool from Zoozii's Tools using the additional top for the bicone.
Aren't they awesome?  So awesome I even listed them on Etsy. When was the last time that you saw that from me?  And yes, I have more of the circus colors at the link above that I need to get around to listing.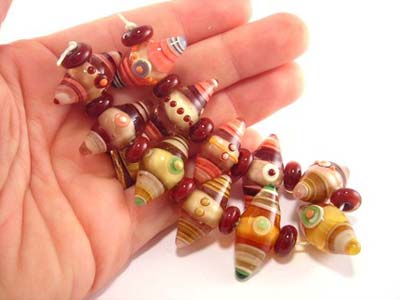 So, what do you think?