If you aren't signed up for my newsletter you wouldn't know that some things have changed on my bead site. So, right now, if you're not signed up for my weekly newsletter, sign up so you get first notification when new beads are listed and sales are posted!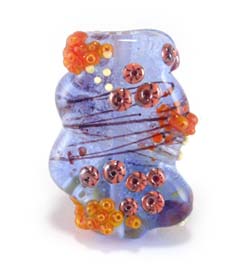 Here's what's new:
1. New beads posted, of course. lorigreenberg.com
2. New beads in the Ten Buck sale.
3. New discounts. Full 50% wholesale pricing at $500. Put $500 into your cart at lorigreenberg.com and you only pay $250.00. Too high? Try the Designer Level discount and put $300 into your cart and receive 30% discount. There are no restrictions. The discounts apply to the Ten Buck stuff as well as the other items that are on sale throughout the site.
Happy shopping!