Here is the original picture from last week's contest.  It's that little portion of window on the right hand side.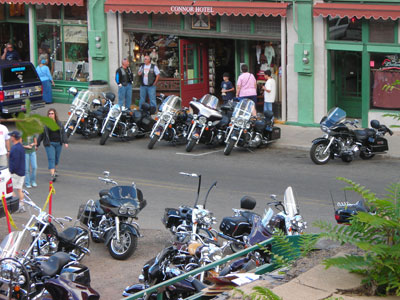 It's interesting what people see.  I was focused in on the reflection of the motorcycle in the window and thought it would be obvious!
So, even though I didn't get the answer I wanted, I'm going with the first guess of reflection of the window.  Sooo…..Beverly Taylor, come on down!  Email me your address so I can send you your prize!