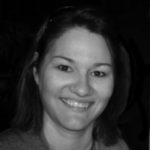 Lori Greenberg is a visual artist who continually strives to 'defy the ordinary' in her designs, techniques, and approach to creating in general. It is her hope that you will find hours of calm and enjoyment as you color the pages that she has drawn as an exercise for her own relaxation.
If you have purchased her coloring books, please consider taking a moment to leave a review on Amazon.
Lori is once again making jewelry. Silver, glass, and stones! You can see her creations at lorigreenbergjewelry.com and follow her process on Instagram or Facebook.
Purchase books on:
Amazon U.S. :: Amazon Canada :: Amazon UK :: Amazon France :: Amazon Germany