…or at least one of them.  Healthy food.  Not just vegetables but the ones that are organically grown and not from genetically modified seeds.  And so much better when it supports local farming.
I stopped eating meat back in August after reading the book Eating Animals.  I couldn't turn a blind eye anymore once I heard about what we are actually eating.  Since that time I've been on a mission to support local farmers as much as possible and vote out big business in farming and the food industry with my own dollars by where/how I shop.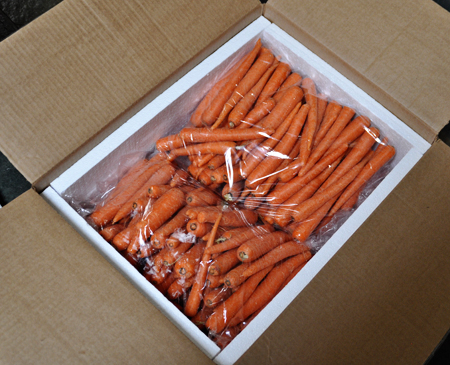 I've also started juicing.  After I watched The Gerson Miracle Documentary I was hooked and now juice at least 25 lbs of carrots a week, about 10 lbs of apples, two big bags of oranges, some beets and a pineapple here and there.  I got the expensive hydraulic press juicer and it is worth every single penny.  I have never tasted fresh pressed juice like this.
So, if you've been wondering where I've been in the beadmaking world (besides volunteering for Beads of Courage)…I've been peeling, chopping, juicing and seeing things in a different way.  Oh, and by the way…when I do make beads…I've been having fun working on some ideas but not truly ready to show them all because I haven't carried any to completion yet.