Quick update for those who read my blog and don't follow me on Facebook (see everything there in real time if you'd like to keep up with me!)
Last you heard I was making those cool enamel pendants for Tucson inventory. I am happy to say that despite the show being very slow, the pendants did very well, as did the micro mosaic pendants. Yay! I have long since recovered from Tucson and have been a busy busy bee. A good busy where I've actually accomplished a lot.
I finished the Clockwork Orange mini mosaic that I started back in October.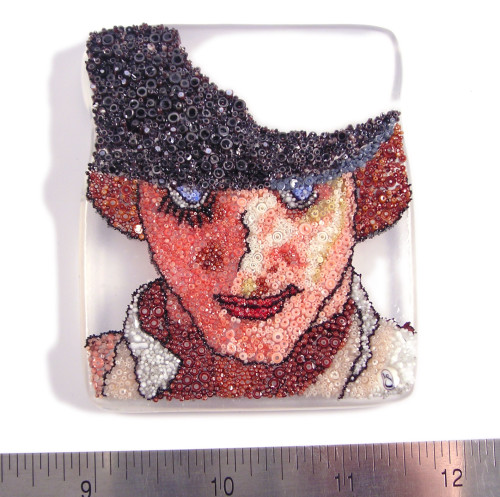 I just completed another one of Christopher Walken, shown here before and after fusing. The colors do change slightly and even though I like them before, the after is more of what I was aiming for…more subtle and less pink.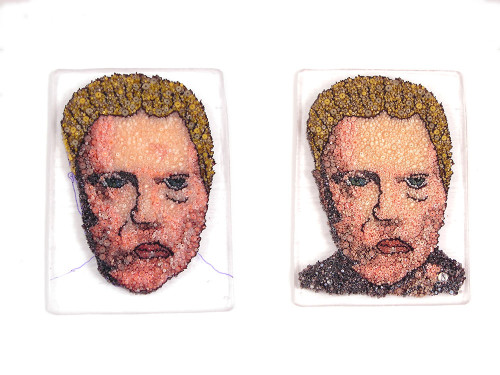 Then I got the wild hair again about making a cold built stringer murrini. I went to Home Depot, got my pipe, set to pulling stringer and am now working on building my signature cane or, at least part of it. I haven't decided if I want to do the year as well to add to it at a later time.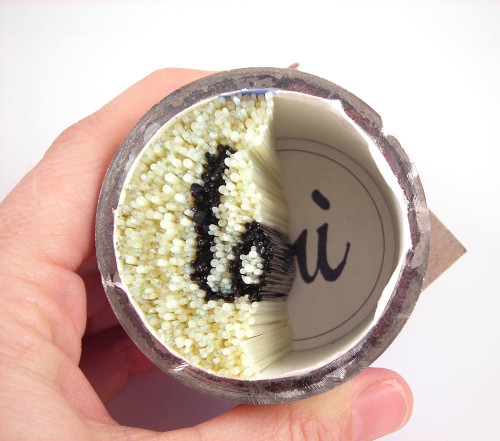 I haven't quite decided if I like this process yet. When I first started I thought oh h@ll no. But I also know that I need to give myself time to get into the groove and find all of the little shortcuts and tricks that make it easier. I already have some up my sleeve from doing the mosaics and I think it is transferring nicely.
Here is a size reference between the most recent portrait and the murrini assembly: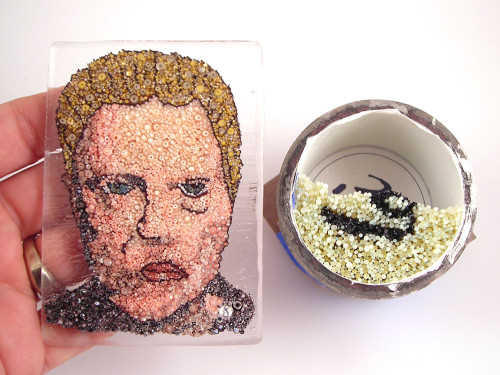 So far, the portraits are holding my interest and I'm dying to get to my next one, Jack Nicholson, by popular vote. But I will also diligently work on the signature cane too.
Follow me on Facebook to see the most recent updates of my work.