I've been squeezing in some fiber work between days in the studio working with silver, glass, and stone.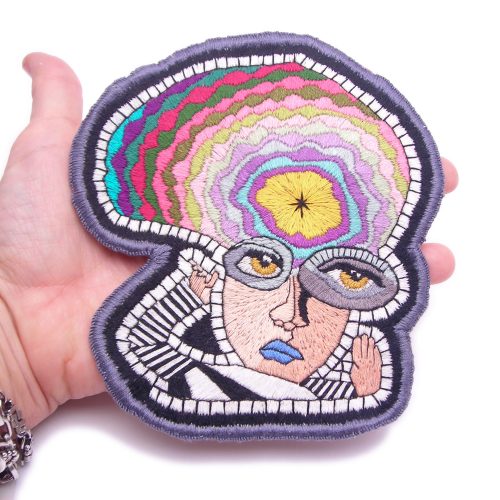 I've been trying to think back to when I discovered my love of fiber and I believe it dates back to childhood. My grandmother was always making something with yarn–afghans, pillows, or some iteration of crochet socks or scarves that everyone would receive at Christmas.
I remember digging through bags of her colorful scrap yarn ends and gluing coiled pieces of the remnants onto paper to make coasters. It kept me busy for hours.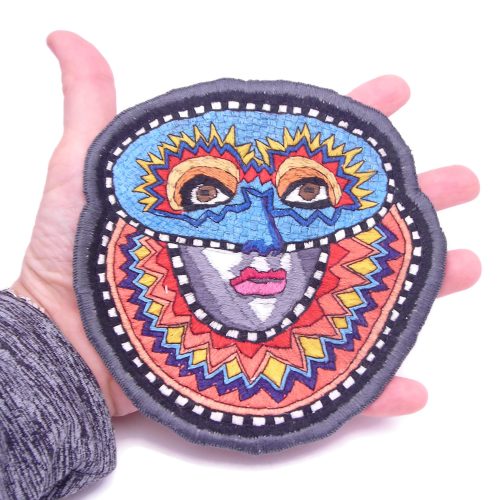 When I was in about third grade she taught me how to crochet granny squares. I still love crochet. I have no idea what to do with it, but I love the process. At one point she tried to teach me to knit but that didn't stick. I kept getting frustrated at dropped stitches and unraveling.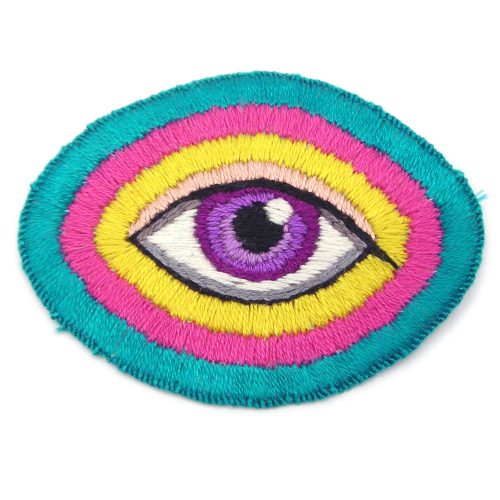 When I wasn't at that grandma's house I was busy learning embroidery at my great-grandma's house. I remember the pillow cases with patterns stamped on them, or maybe it was tea towels. Either way, she taught me how to stitch with thread, and a few different stitches. My favorite was the French Knot.
I am blessed to have had crafty grandmas who spent time with me and had the patience to teach me.
You can find my fiber work in my ETSY shop.
Or follow my fiber and other non-jewelry work on Instagram @lorigreenbergart.