Every Friday I upload free coloring book pages in the group, Lori Greenberg's Coloring Connection. This week I uploaded an additional page to get feedback on a really detailed image. Today I'm uploading another bonus page to give a feel for where the designs have gone since starting this project. This page has similar design elements to one of the pages slotted for the first book.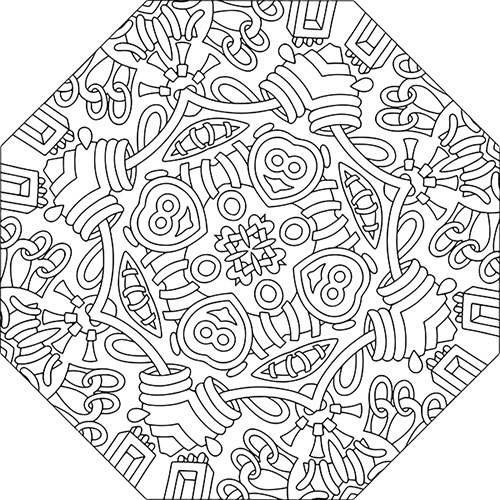 Click the image to download your free page to print out and color, and join the facebook group to make sure you don't miss the free weekly pages.
Also, a change in plans, but a good change. Instead of three books coming out in November, I'll be publishing two in October. The third book will follow after that, still leaving plenty of time to grab them for the colorists on your holiday shopping lists.
I'd love to see what you come up with in your coloring of these pages. I've been humbled by what colorists have created and shown over on the facebook page.
Enjoy!