It's about time for another tutorial, don't you think? This time I point you to Kerry Bogert's blog, Kabs Creative Concepts where she shows you how to make and easy toggle.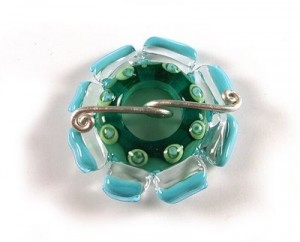 If you don't already have Kerry's blog bookmarked, you should. She makes wonderful, brightly colored beads and her jewelry makes you smile no matter what your day is like! If I made jewelry, I'd want to make it just like Kerry's! But I wouldn't, because, well, that's just not nice. But you know what I mean.
Surf on over and check out her great tutorial and browser her other posts too. Sometimes you'll even see her on Watch Me Create too.
Be sure not to miss links to other things like this…subscribe to the Lori Greenberg Blog.