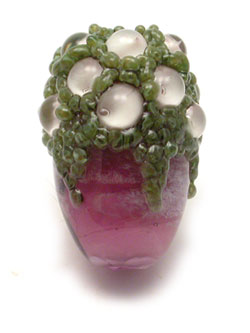 Here is the next installment of the Wednesday What is It? game.
Today's enticement is a beautiful amethyst pod bead. A $35 value. You won't get this exact pod bead, as it sold long ago, but I will make you one darn near close to it…probably even better because I've made lots of them by now and I'm becoming a pod pro.
I just love these pod beads and I'll be showing lots of them at the upcoming Tucson show in February. Make sure to stop by and say hi and mention that you saw the pod bead in this contest for a 10% retail discount.
Ok. Shameless pitch over. (I had to fill up some room here so I can get down to posting the contest picture without messing up my formating).
A couple changes this week…a whole week was way too long for you all to be guessing. Most of the guesses came in on the first day. So…this one will end on Tuesday at midnight, Arizona USA time. Winner to be announced on Wednesday when a new contest starts. Sound good? Good. Let's go.
Here it is. Not bead related so everyone has the same chances.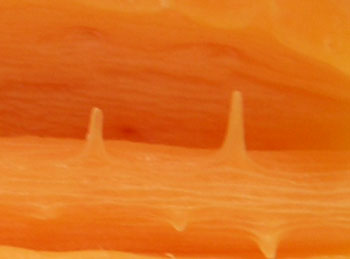 You know the drill. Leave a comment with your guess. First correct answer wins. You need to come back here to see if you won. I'm not gonna chase you to give you something free. If you win, you need to send me your address so I can mail your winnings to you. New rule: You have 30 days to claim your prize or it goes back into the prize box.
Let the guessing begin!