It's a new series where you can win stuff: Wednesday What is it?
It will happen on, you guessed it: Wednesdays. Right now I'm not sure I'm up for every Wednesday or not but we'll see how many I can come up with to keep it exciting. You might want to subscribe to this blog so you don't miss one.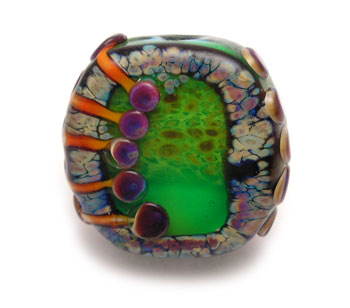 But anyway, here's the idea:
1. I post a picture.
2. You comment on what you think it is. One comment per person.
3. First comment to get it wins the prize.
4. If no one is getting it, be sure to follow the comments…I may give hints.
5. Come back on the date I say I will announce the winner so you can claim your prize.
6. Email submissions not accepted. Sorry. This is all about the blog, guys. Er…Gals.
So, let's get on to it. That green bead up there is the prize for this week. Prizes will not always be beads. This week is aimed at glassworkers because I'm guessing that is who reads this blog. We'll see what my poll says as time goes on. Today's should be easy to start out because I'm giving you the whole picture. Somedays I might only give a cropped snapshot.
But anyway, here is the mystery picture: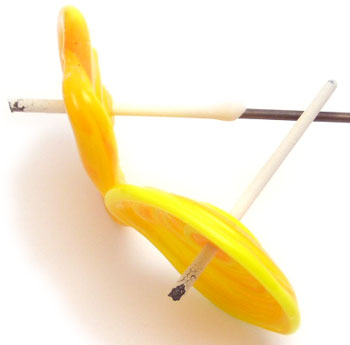 Ready. Set. Go!
The studio is closed for the holidays but the winner will be announced and prize mailed on January 2, 2008.