It has been almost a year since I published my last coloring book. In true form, I'm on to the next thing. Or should I say, back to an old thing? This foray finds me back in the jewelry studio. I thought it would be fun to show you the process for one of the bracelet styles I'm making using scrap soft glass and silver fabrication.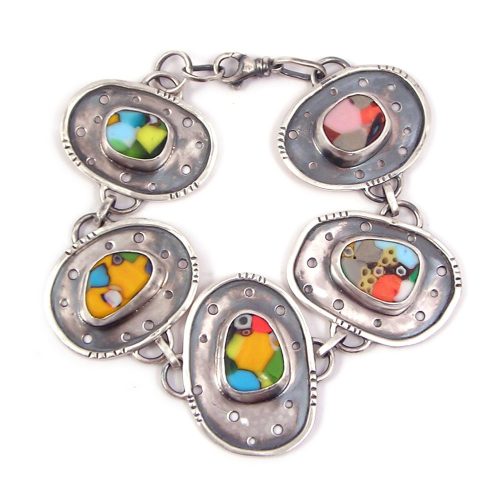 First, I pull out some old scrap glass rods, stringer, and murrine cane, and chop it all up.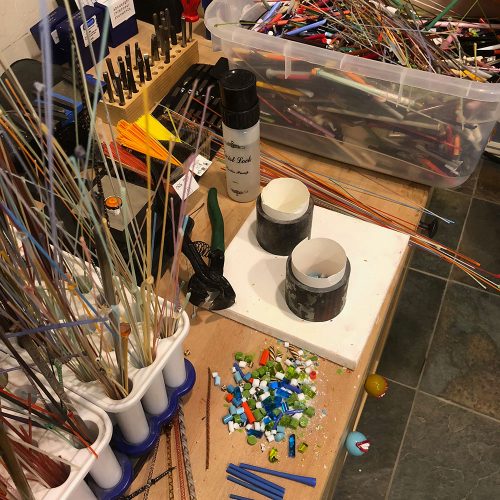 Then I line a steel tube with kiln paper and throw it all in.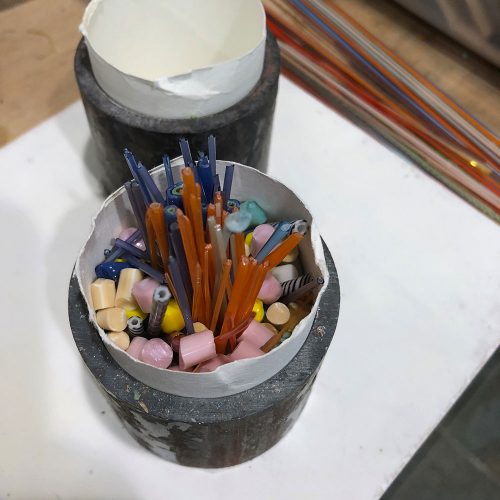 After a 16 or so hour fuse in the kiln i have a nice puck of colorful glass with which to work.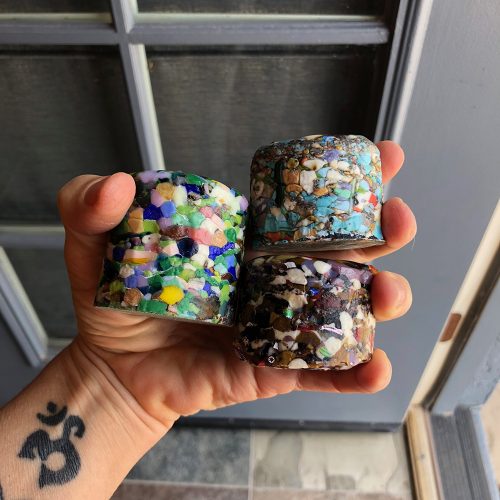 These pucks get sliced into disks to reveal the designs hidden within.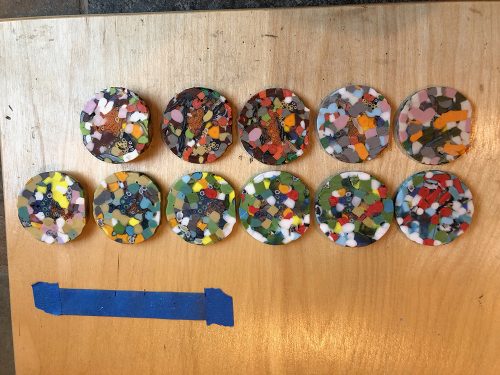 I then slice them up into funky shapes.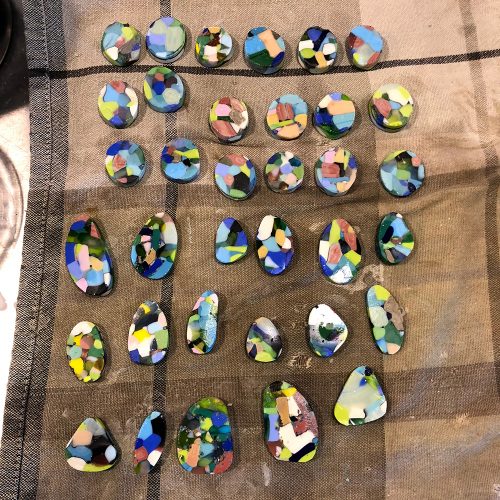 Sometimes I use the scrap from this step.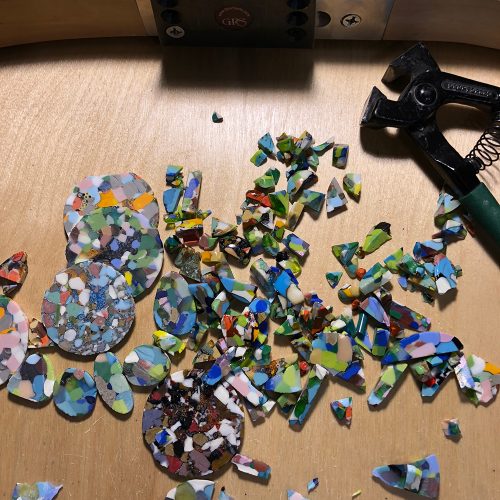 And configure for another, shorter, fuse in the kiln.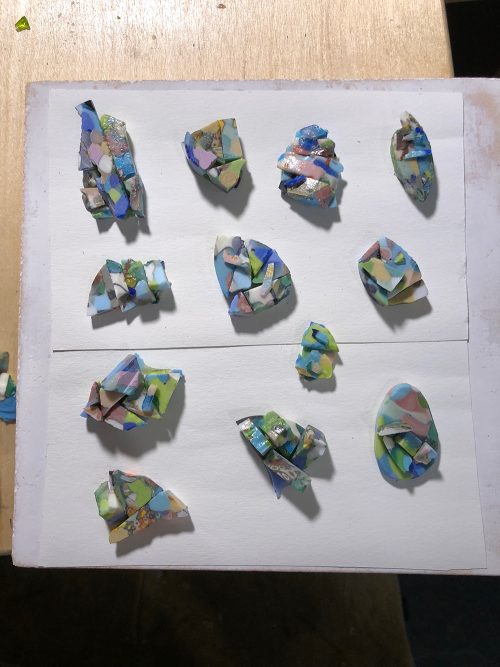 Then comes the polishing. Sometimes I stop at a matte finish.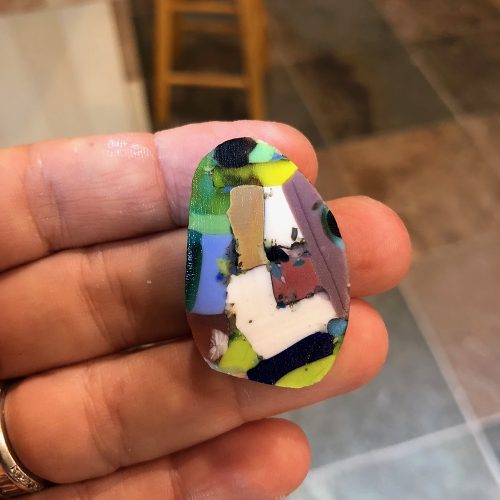 And sometimes I take them through six different grits of grinding and polishing wheels to achieve a higher shine.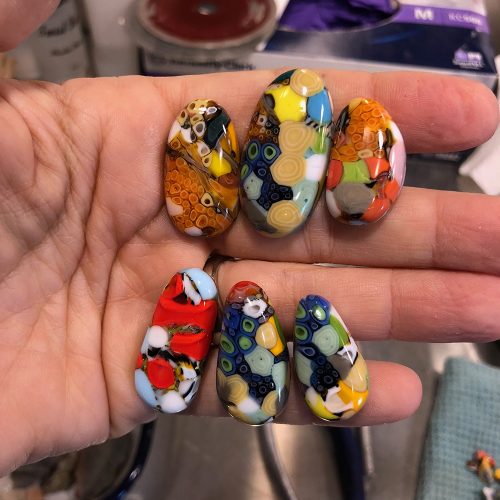 Here is where it all starts to come together. Setting them in silver. I create a silver bezel to frame the little masterpieces.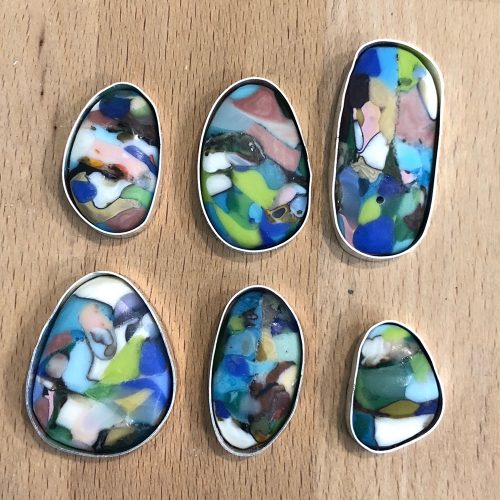 And then cut out more silver to give them a nice backing.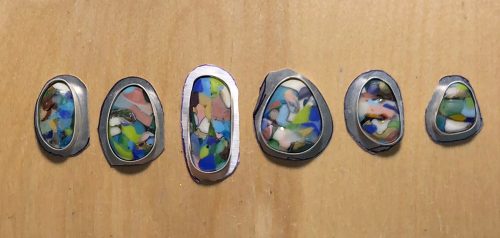 From there, I solder the bezel to the backing and file the edges to a nice smooth finish.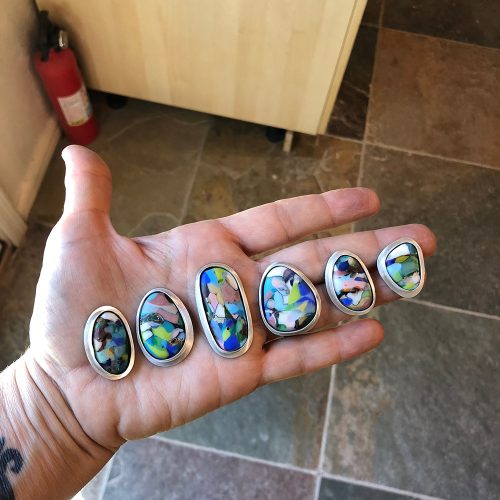 And add some type of decorative element to make the back just as fun as the front.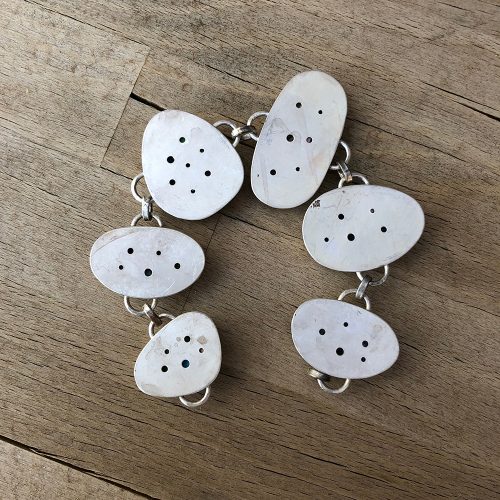 If it's a pendant, with a larger cabochon I am starting to get a little more creative with the setting, for more visual interest without being too busy against the design in the glass.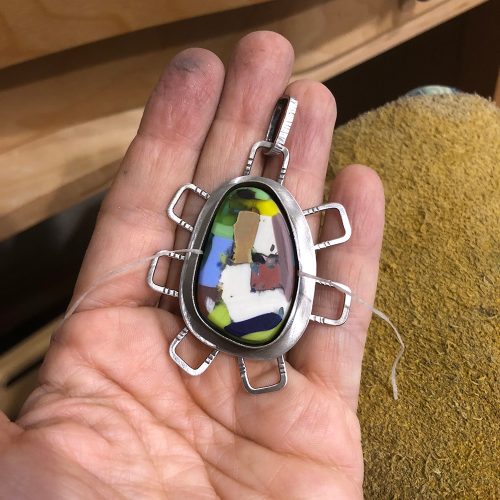 With the bracelets, the chain links that I solder between the pieces are just enough to pull it all together.
It feels really good to be back in the jewelry studio. Thanks for following along throughout the years!
If you'd like to see more of my process shots in almost-real-time you can follow me on Instagram or my facebook page.
You might also want to check out  my new web site to see all of the other pieces I've been creating this year at www.lorigreenbergjewelry.com.