When I take a piece out of the kiln and find it looks like this: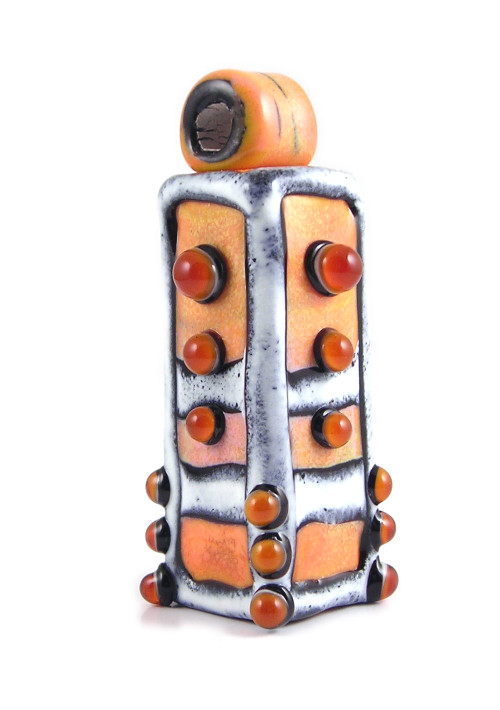 And I get really excited because I think it's really cool and feels good as I fondle and examine it.
And then, as I'm working to get it off the mandrel this happens because I was getting frustrated and not paying attention: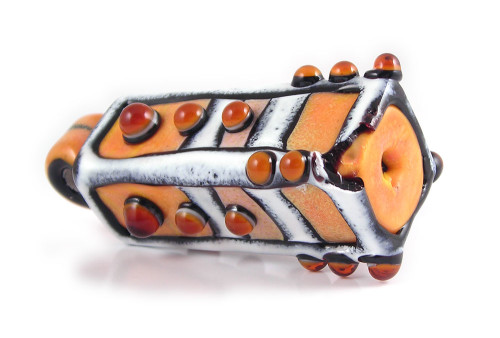 So, while that's a big bummer I have a solution. Saw that sucker off.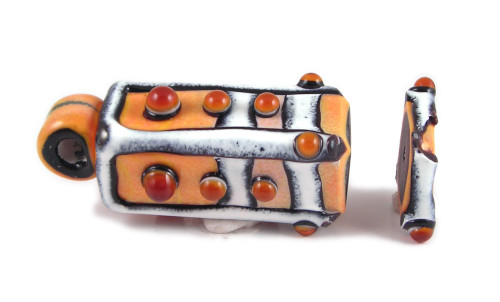 And from that problem a dilemma is solved. What piece will I wear during the show? I hate to put on one that is sale-able because inventory is low and it takes one out of the running. So, I do some clean up work, reassemble and here I have it: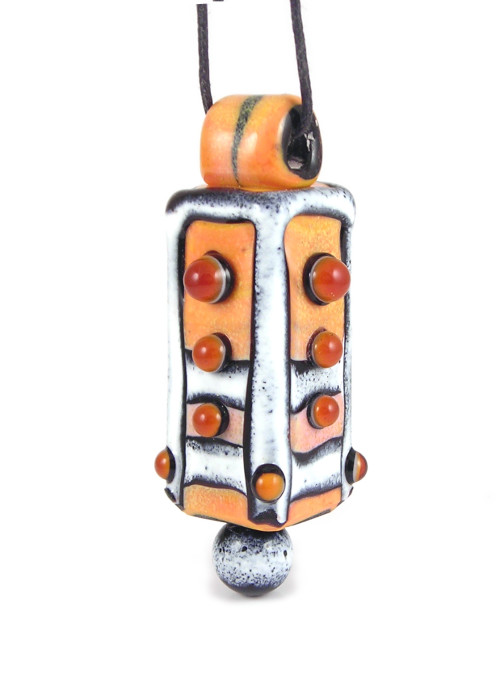 It's not perfect but I can still wear it and it gets the idea across of what they can look like when worn. Let's just make sure that I'm more careful and don't add any others like this to my own personal jewelry collection.
This pendant measures 2.5″ and will be worn on a chunky ball chain. I'm considering the pricing of similar pendants at $125 (a wholesale price).