Remember those goals I set back in November? Of course you don't because I didn't shout them out here. While I dislike failing to reach goals, I dislike much more when I've made them public! I need to get over that and remember that great people of the past cast a lot of nets and tried many times, unsuccessfully, before hitting on their genius. Didn't Art & Fear say something to the effect of, if you aren't failing, you're not doing anything new? Something like that…and maybe it wasn't even that book. But that thought, I believe to be true.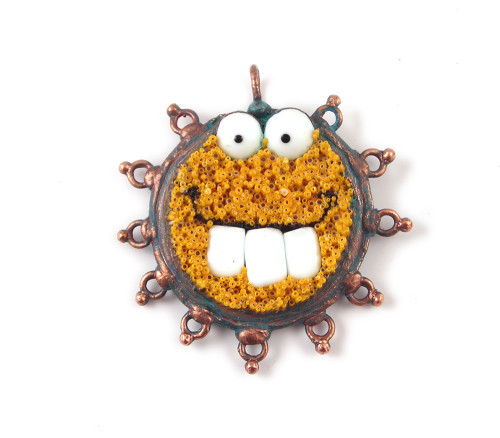 Anyway, back when I was contemplating goals and choosing my word to embody for the year I also took some time to dream. One of those dreams is to have a one woman show/exhibit at a gallery and the other is to be in a museum collection.
These ideas float through my mind and make me smile. Whereas once I was more driven financially these days I have continued to follow my 2013 'goal' of peace and calm and making art for arts sake.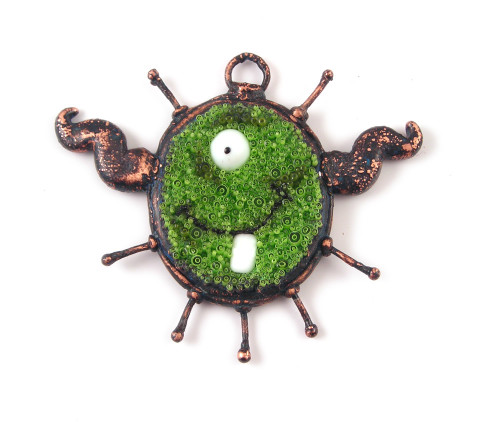 I have to say that that almost "un focus" is working out well for me. Hot yoga 3 times a week has been amazing on so many levels. It has been a struggle to transition my thought process, but making things and not worrying about either production or inventory has been very liberating. I am fortunate and grateful that I have the opportunity to pursue my art path this way.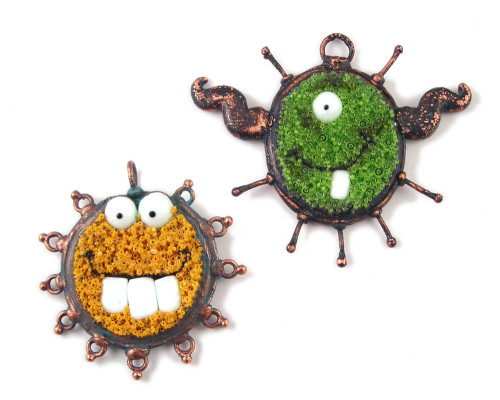 But anyway, that dream. Today I was informed that I was chosen to be part of the ISGB President's Collection at the Corning Museum of Glass in Corning, NY. Sometimes, dreaming does work and it's a reminder to myself to believe that anything is possible. Thank you for the opportunity, Past President Terry Hale for selecting my work, and to the ISGB for the exhibit. I can't wait to create a great piece and to see it along with the work of 39 other contemporary glass bead artists.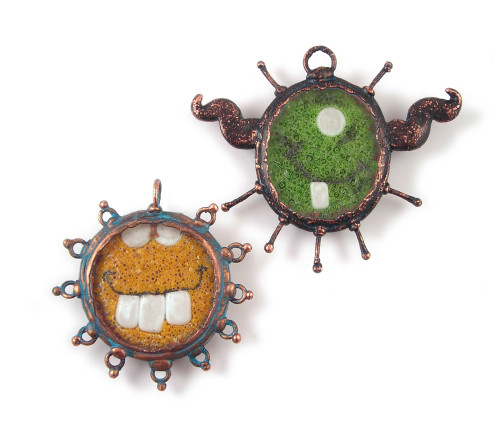 I also believe this is all coming together at the right time. The micro mosaic work is a body of work that I am proud of, the finishing work is satisfying and this process yields new work that no one else is doing.
I remember at my 5 year mark of glass beadmaking I thought to myself, when I hit 10 years I will have paid my dues and I will feel accomplished. Silly to limit myself like that but that is what I felt. I am in my 11th year of working with glass and I just now feel like I'm coming into my own. I like that feeling.