I recently participated in a charm swap along with many other artists where I made 11 charms based on the theme of "laughter". I sent them in to the coordinator, the wonderful Jennifer Cameron and she sorted them all out so I got back charms from other artists.
Here is the charm that I made: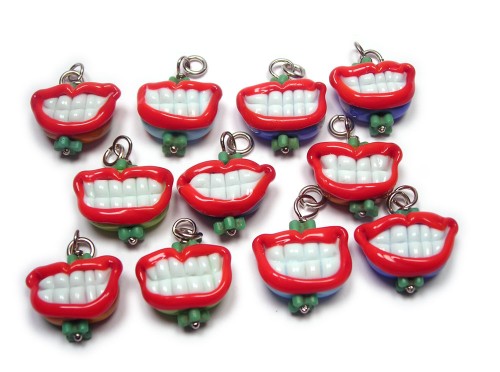 It was a lot of fun to see what others made and you can see them too. You can visit the other blogs below. You can also browse the ebay auctions of all of these charms. All proceeds go directly to Beads of Courage through ebay's charitable giving auction services. Why not pick one up for a holiday gift? All of the charms will be listed there in the next few days.
Thanks to Jennifer Cameron for all of her hard work!