It's always a nice surprise to get a copy of a magazine that you're not sure if you're subscribed to or not.
It's an even nicer surprise when you see your work pictured in it.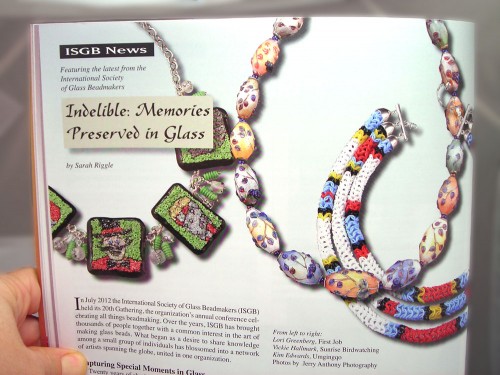 Fun fun!  Thanks ISGB and Glass Art Magazine, for including my "First Job" micro mosaic piece.