Here is the tile set up to be micro mosaic-ed: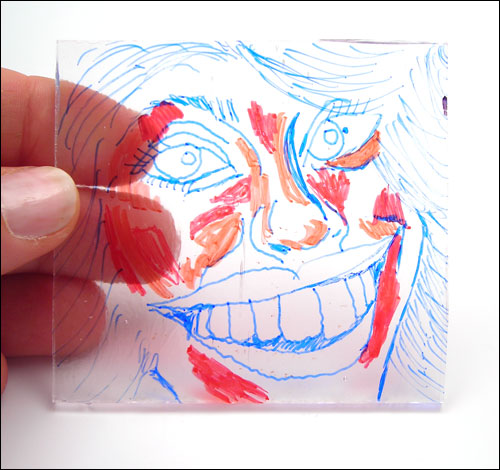 I have never been known for my drawing abilities so it's a good thing that rough is not a problem in this process. This will be a bigger piece, 2.75″ x 2.5″. It doesn't sound like much but it's a lot when your components are some, less than a millimeter in diameter.
I haven't decided on colors yet but have started some experiments on the differing flesh tones I want. This could be really interesting.