Yay.  New business cards.  Simple but fun, I think with room for a "thank you" or reminder, or something different that is totally handwritten for a special touch.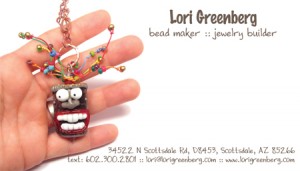 And the back will double as a place to secure beads for pricing and transport or earrings for display.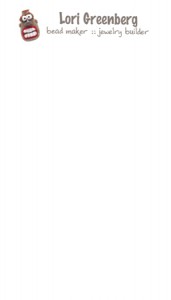 The old cards were very cool but I'm tired of them and the beads aren't indicative of what is making my heart sing lately. I might could do them again with a different bead on it but up above is what came to me and I got them printed fast and cheap at our UPS store. Next day turnaround. Go UPS store guys!