Did you know that I was a polymer clay bead artist in a past life?  Yep. I get confused as to how long I've been doing this glass thing…I just went and dug up when my first glass beads were made and it was 12/7/02 so, it will be 9 years in a couple months. So that means that I haven't worked with polymer for 9 years. This is one style that I used to like to do: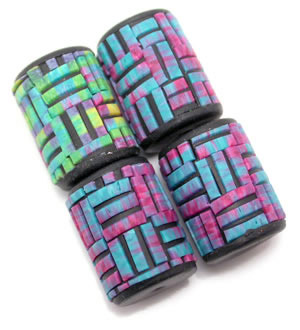 One of the things I loved about polymer clay was the ease in which colors gradate from one to the other. Not so simple in glass. Of course, I like the feel of pressing and shaping it as well and how you don't have to fight time like with molten glass. But anyway…9 years. I have missed it off and on during that time but not enough to get some and make something.  While I was making glass beads I've often tried to get an effect of micro-mosaic, with molten glass.  Not so easy. I don't know why but I've been itching to do something micro and the only thing I could think of were these beads that I used to make. So, last week I placed an order.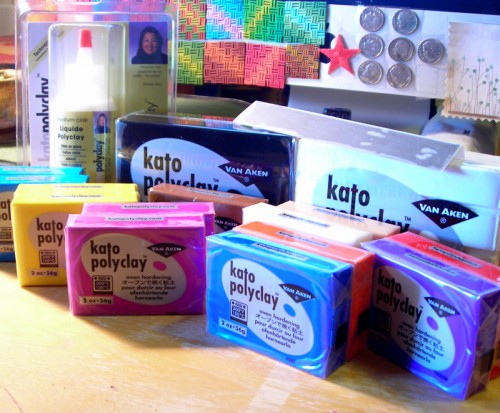 And it arrived today. Back then, Kato polyclay didn't even exist. I'm not sure why I bought that brand other than thinking that it must have the most current characteristics that are desirable. For what I want to do I don't think it really matters. You can see in the background some of my test swatches of old polymer clay in the style I like. I have them on my computer monitor because they make me feel good to look at.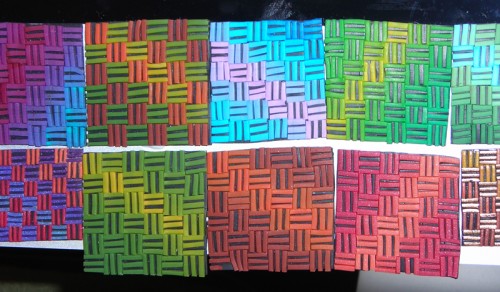 You know how I have been known to go a little crazy with color studies in glass? Well, I used to do the same thing with polymer by methodically mixing and saving color chips.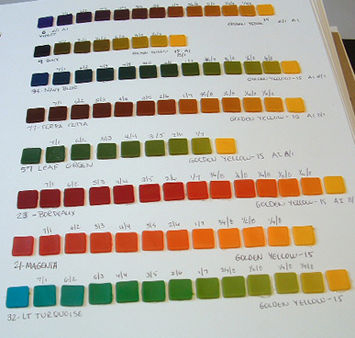 I just found these old photos.  Did I ever go back and use the info? Nope. I think I donated my binders to the local pc guild.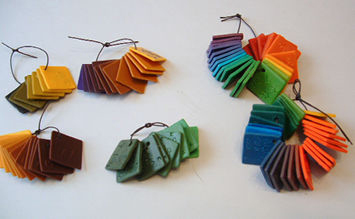 But anyway…I'm happy to have new clay in my possession and can't wait to come up with a design of something to micro mosaic! I'm thinking wall tile or something like that. We'll see.