This is what is new: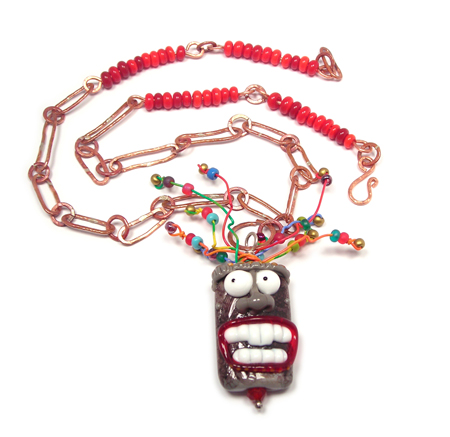 I loved every minute of the process of making this guy and it taught me that I am not a jewelry maker but rather, a jewelry builder.  That is what it felt like putting this together.  I built the chain making each link with cutting, soldering, hammering and linking. It was put together piece by piece, not strung.
In the past, something like making a chain seemed tedious to me so I didn't even consider it. Once I let go of my belief that it had to be perfectly symmetric and like one you would see in a fine jewelry store, I started to like the process. From cutting the wire to soldering and hammering right down to putting the links together. If I could make this organic, rustic looking chain I could see how one would desire to be just a chain maker.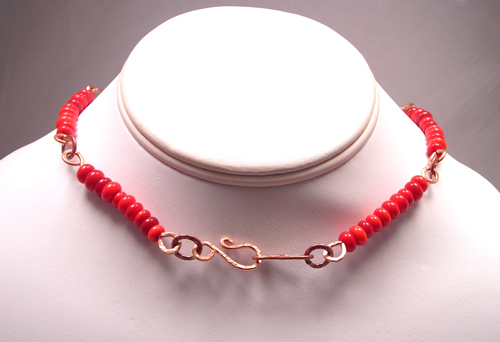 Then there is this pop of glass color on the back of the necklace. For one, I like how it brings character to the piece in a part where most people don't focus. Up by the neck is not as important as the front focal, so it seems. I disagree.  Plus, this little feature was bred out of my quirky nature. I haven't worked in the "lesser" metals because I always thought they seemed dirty…even though I liked the look of them, I couldn't imagine them against my skin. Especially copper which turns me green. So, enter the glass beads to keep the copper away from my skin. I think it's a good solution.
You can find this and other pieces I've built in my Etsy store, right now.