This is probably the first time I've designed a piece around one of my own focals. Usually, in my attempt to provide jewelry pieces to customers at my annual studio tour I create either a pendant on a cord or an all glass necklace of beads that don't zero in on a focal.  It has been almost 10 years, I think, since I started making glass beads and this is one of the few times that I have been head over heels with the entire process of creating right through being enamored with the end result. It is a good feeling.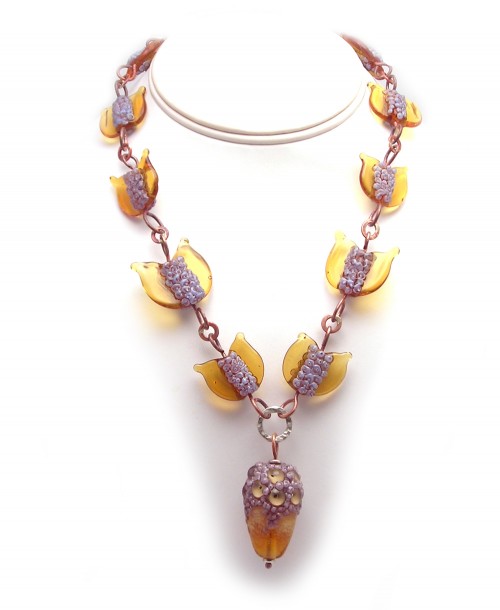 This piece was shipped yesterday to Beads of Courage, Tucson to be worn and modeled by the lovely Jean Baruch. (hopefully it will be her style…she left that up to me). If not, I'm sure it will go to other good use at their event this weekend.  Beads in Style, Oct 1, 6-8 p.m.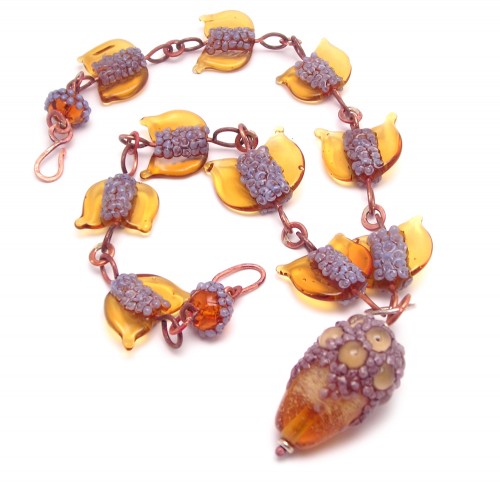 Glass bead links formed on copper with hand fabricated copper clasp and glass pod focal bead.
I'm diggin' it.