…I can't stop.  Here are a few more and there are about six more that I haven't photographed yet.  They are getting easier and hopefully better too.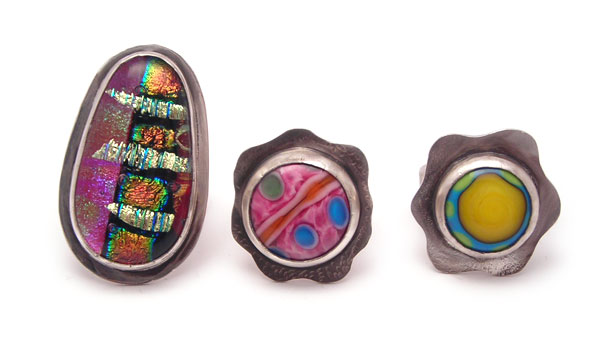 Still practicing and haven't settled on one style I like to work with yet.  I can't wait for everyone to see them in person at the Gathering this month.
I'm finding that the more I do, the bolder I'm getting.  You should see some of the beads/cabs I've set into rings in the last couple days.  They take up a third of the width of my hand when on my finger.  I've never really had a show piece or a statement piece and now it seems as if they're all becoming that style.  At least in my opinion.  Of course, I'll show them when I have a free minute to take some more photos.