Today was the BEad Inspired event for Beads of Courage, here in Scottsdale, AZ.  I'll tell you all about it with a little photo journey…
It was held in the courtyard of the beautiful Borgata shopping plaza.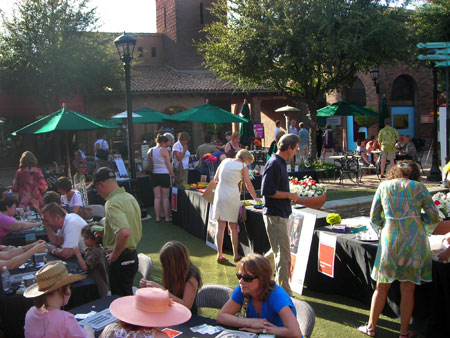 There were displays that explained Beads of Courage and the various programs they offer.
The Creative Courage Journal Project.  You will be hearing more about this in the weeks to come!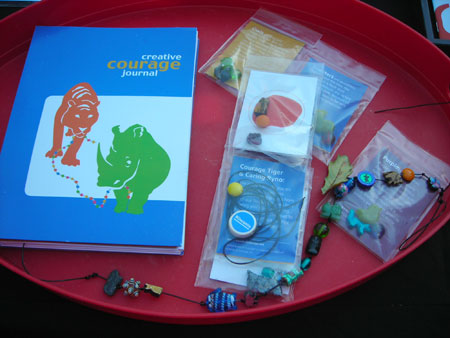 The Sibling Program Guide because Beads of Courage is about supporting the whole family!  (Watch for a great parents resource that is in the works too!)
The heARTful Reflection Workshop Series.  Having a background in counseling and art therapy I can't wait to learn more about this!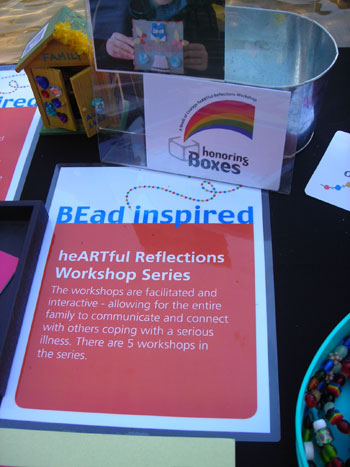 Of course there were sample strands of beads.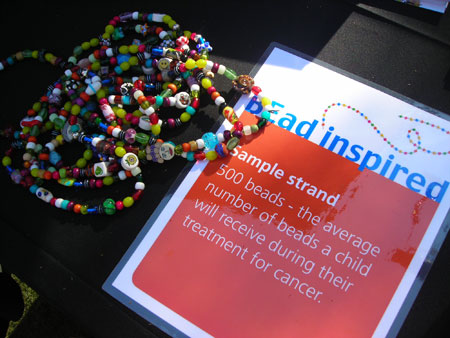 And photos of some of the families who are and have been in the program.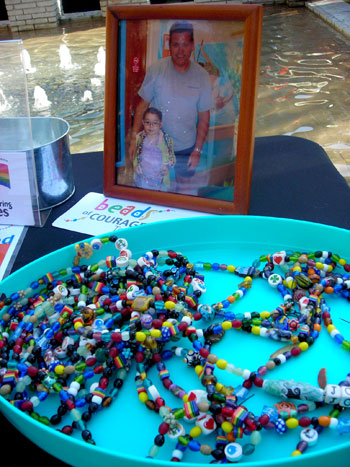 With the purchase of a ticket attendees were treated to great appetizers, wine and water as well as beads for their own bracelet.  Various styles of glass beads were arranged by color on 4-5 different tables.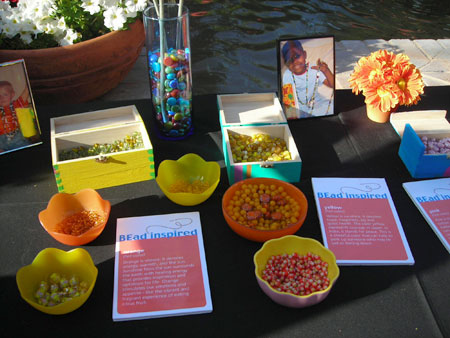 Attendees had fun choosing their own mixes for their custom bracelets.
Once they'd chosen their beads they took them to one of our master designers to be strung into the bracelet with a sterling clasp.
Thank you ASGB members (and friends/families) for volunteering to help create the bracelets!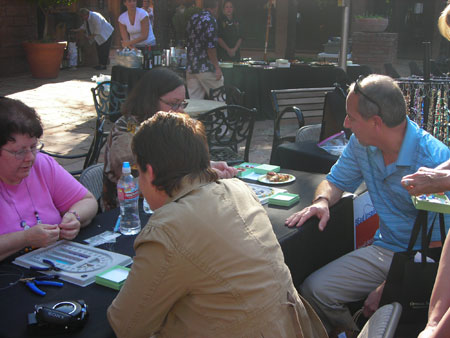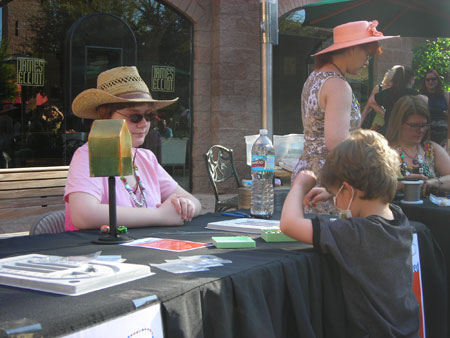 Another area that raised money for Beads of Courage was the Twisted Trios Project.  Cheryl Coburn Brown designed this fundraising area for Beads of Courage and I got to sit with the ladies working the table and hear many many great stories about Cheryl.  I will save them though for the Beads of Courage Blog that should be up and running very soon.  So much to tell you!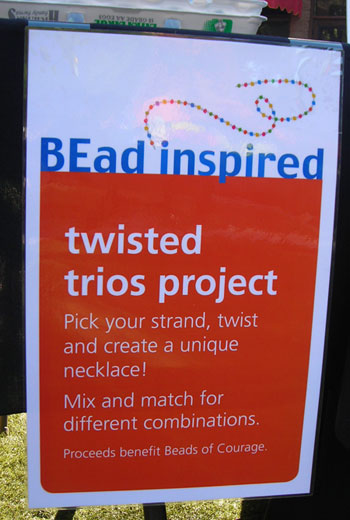 But back to the Twisted Trios Project.  Basically, they're single strands of beads put together from donated beads by a group of beaders that work with Cheryl.  (correct me, anyone, if I got that wrong).
You choose three strands of beads and, well, twist them and then secure them with a round, hinged clasp.
The amazing thing is, no matter which three you put together?  They're always gorgeous.  You can't make an ugly one.  Someone told me that and I had to try to come up with an ugly one.  They were right. Even though some of the combinations were not my style or colors, I could easily see how someone else would love it.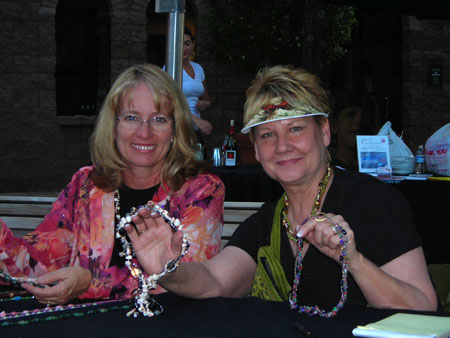 Here are two of "Cheryl's Girls" Jeanne and Jeni.  They could twist a mean necklace! The strands were $20 each or three for $50 and 100% of the proceeds went to Beads of Courage.   I loved this idea so much, and the strands were so beautiful that I will be working this table next weekend at the Tucson BEad Inspired Event.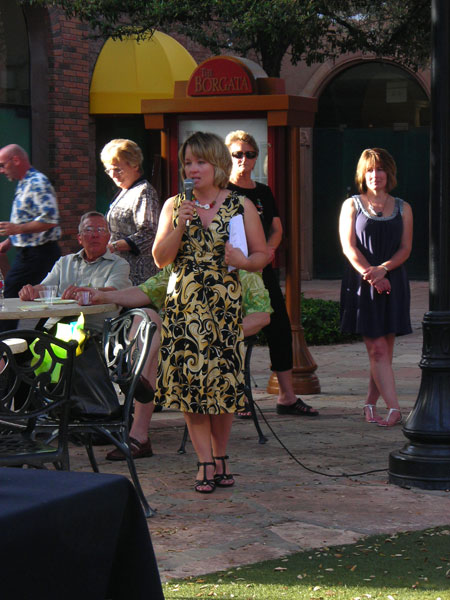 And there's Jean Baruch…explaining Beads of Courage and thanking everyone that makes it possible.  Thank you to YOU Jean!!
To learn more about Beads of Courage visit their web site.  Would you like to donate?  You can do that there too.  Follow what is going on at Beads of Courage at their cause page on Facebook!  And be watching for a new web site and blogs, coming soon!