I've been busy and probably not focusing as well on the things that I should be, with my studio tour show starting this weekend. Remember I wrote about the rings I was making for the show? Here are a handful more that I've created: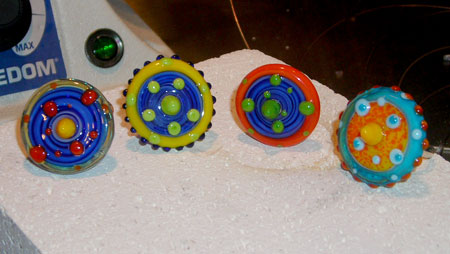 I like the earthy tones but I think I got Kerry Bogert stuck in my head last week. And when that happens, you just gotta let her out. She's relentless.
They're then epoxied onto a base of a Burgard Studio sterling silver adjustable ring band. The disks are silver cored and it's not necessary, but it's in there.
Here are more, waiting to be made into rings: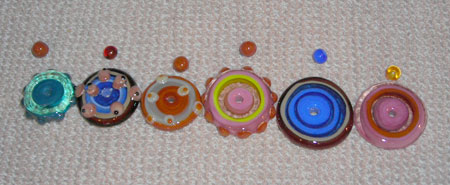 And here's one that would have been really cool. I used a Lauscha Tri-Colored rod and I'm wondering if the layers of glass weren't compatible? I'll have to look into that.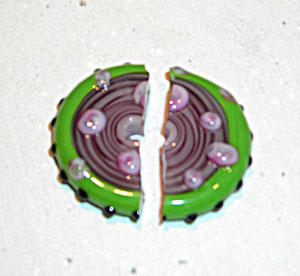 Check out part two tomorrow about how this has spurred me forward in many ways…