Been running here there and everywhere but wanted to pop in and give you an update. New work coming out of the studio this week: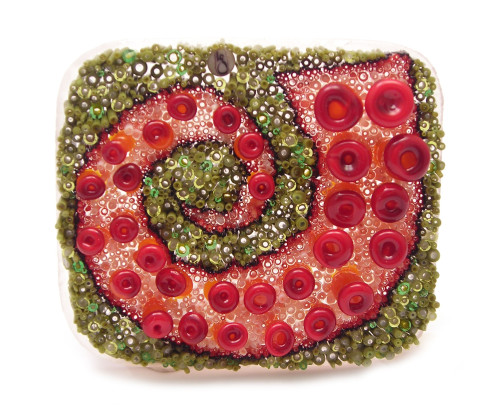 Tentacles with juicy suckers. New obsession but you know how that goes. I deeply love the subject, process and outcome and then bam. Inspiration for something equally as lovable hits and I'm off to the next thing.
The close up is pretty cool too. I have under one week to figure out how I want to finish these and turn them into something to display or wear. Hidden the Hills Studio Tour starts next Friday! Come visit my studio, see me at work and where the magic happens. Friday, Saturday and Sunday and then again the following weekend. Click the link up there and find out more about the studio tour (165+ artists and about 45 studios).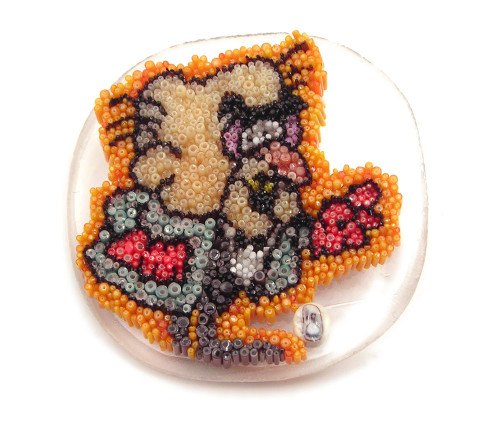 Simon bar Sinister is fused and glorious. I'm very happy with how he turned out. I think he should be a pendant. I'd wear him proudly but will offer him up at Hidden in the Hills first. Come on by! For those of you new to the micro mosaics, the ones shown here are less than 2″ square. Simon is 1.5″! You will want to stop by if even to just marvel at the tiny components with which they're built. Glass strings!