Yesterday was great. I got a lot done, I was motivated, I felt good. Today, I crashed. I hate that! I'm not sick, I'm just wiped out and there is no good reason for me to be wiped out. I haven't been stressed, I haven't been working my fingers to the bone, I haven't been overdoing it. ::sigh::
I wish I were back at the beach right now.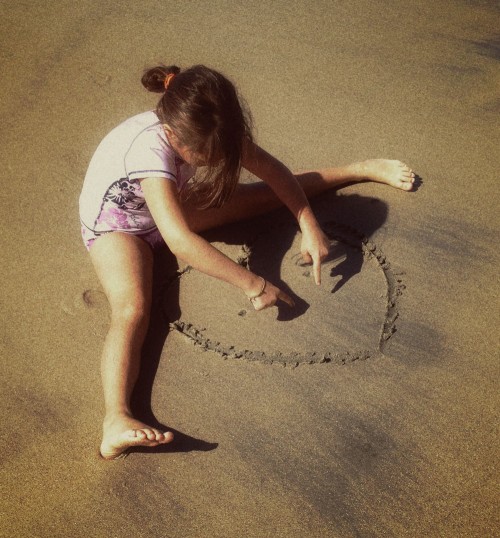 Drawing pictures in the sand and reading my kindle until the sun goes down. Of course, that beach is probably not lounging temperature right now but still. I would find a way.
So, my goal is to make my house feel like vacation, since I am here almost 24 hours a day. That is kind of hard to do, especially today with the office assistant and cleaning crew here. But, they will eventually leave. Step one is keeping the kids away from the tv after school.