You know that I love tools.  I also know that tools are guides and sometimes take work to get the right end result in your bead.  Some can even be frustrating in that process.  Such  has been my relationship with round bead rollers. I love them and hate them at the same time.  I have acquired many of these round cavity bead rollers and each has their subtle pros and cons. I think I have finally come up with a modification that has ended my search for the ultimate round bead roller.
Enter my CGBeadrollers.  I so love them as they are.
However, I did struggle a little bit. I know all of the tips and tricks. I've written about them.  Use the front of the cavity, roll in a smaller size than you want, blah blah blah. But, no matter what, I would inevitably get hung up on the edge of the cavity.  You may not even realize it but that is what causes those ridges when you go to roll.  The crisp edges are what cause you to get hung up and leaves marks on your beads. Sure, you can go to a bigger cavity to roll but here is a better idea…
Modify each cavity to have an "infinite" rim of sorts. Read Drew Fritts' explanation of infinite rim.
Here is a before of the nice crisp edges of the cavity: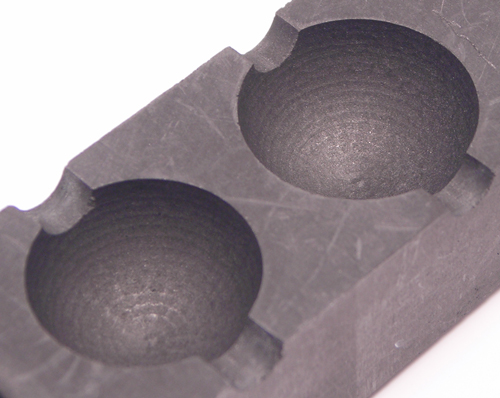 All I did to them was take a very fine grit sandpaper (I used 400 grit) and rub it around the edges until they were smooth: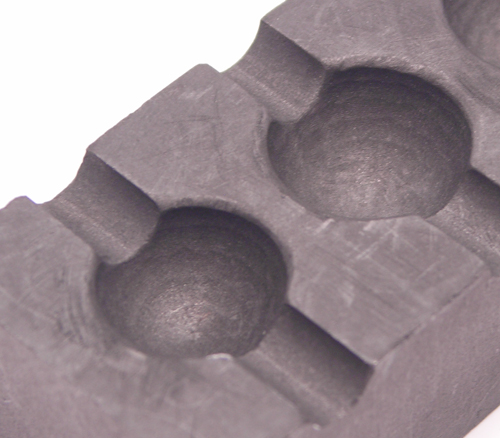 If you try this, you will be amazed at how much easier it is to make round beads.  You may also find the magic of rolling on top of smaller cavities to refine your rounds.  But don't stop there.  While I didn't have as much of an issue with the ribbed roller, I thought, why not try it there too…maybe that will make a difference too.  Beware…graphite is MESSY when you start sanding on it so prepare for that!  Before: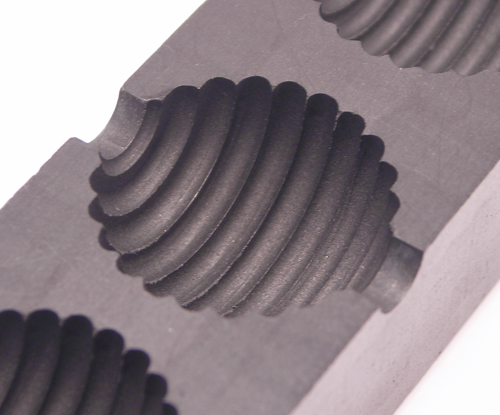 And after.  Note that only the pointed part of the ribbing gets knocked off and acts like a slide into the cavity: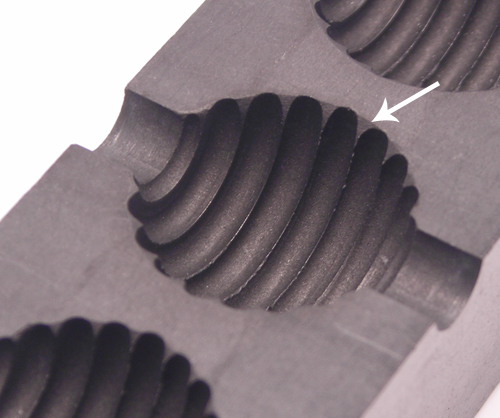 Always remember…do a little at a time. You can always take more off but you can't put it back on.  I also suggest trying it on one cavity first and seeing if you like it before you commit to modifying your entire tool.  I am confident that if you do it correctly though (it's easy) you will want every cavity modified.
I would love to hear how it works out for you and if you see a difference.