I haven't bought art beads just for pleasure for quite a while now.  Last week though, I couldn't resist and had to buy these beads: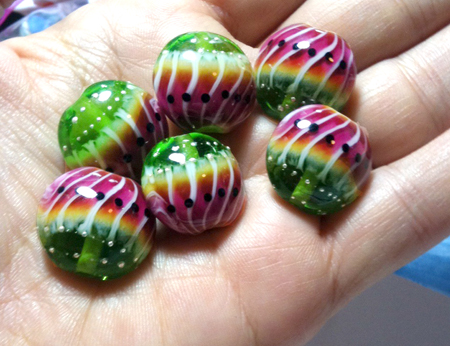 I don't know what came over me.  I just had to have them.
Never underestimate the power of social networking.  I came to these beads that I couldn't live without after following a link from Diane Woodall's post in the Beads of Courage section of the Lampwork Etc. forum.  She was sharing the source of the purple frit she uses on some of her purple heart beads.  Beadgoodies Mystic frit.
While I set out to buy some frit, I ended coming home with the above beads.  I don't make jewelry although these are tempting me to.  I'll probably put them on a string, hang them nearby and just look at them for juicy inspiration for a while.