Sounds pretty exciting, doesn't it? It's not at all.
School ended for the kids at the end of May and I casually decided to take a week off from the studio. Not because I needed a break but because, well, I could. And, not like I can't do that any other time. I just consciously said, "I'm taking a week off." I find it stressful to try and get out there while the kids are home. Even though they're old enough to take care of themselves, I just can't disconnect the mom-brain enough to get into the headspace I like/need in order to be the creative genius required in this line of work.
That one week off has lasted until now, what, like 6 weeks? That's not entirely true as I had to get a few pieces done for some juried stuff. This week marks the end of that break and back into the studio, armed with all kinds of new ideas.
During my little sabbatical I have had the above-mentioned Adventure of Myself. I have pondered and realized a lot of things about myself. Many of those things come and go but some of them have stuck with me.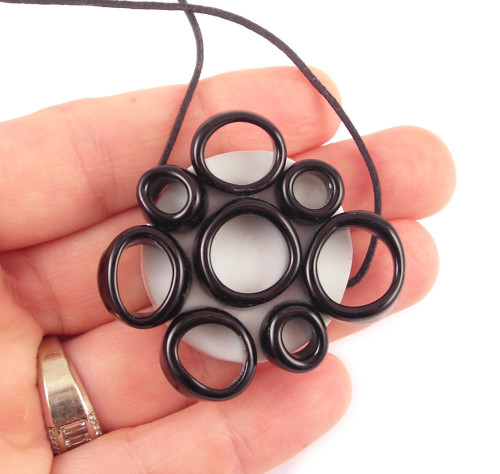 I have realized that I hate summer. Yes, it's hot in Arizona but that's not what I don't like. I don't like the freedom of sleeping in and doing nothing because, well, I take the opportunity and then I feel like crap because nothing got accomplished. Oh sure, I've gotten things done, baked bread, made it to yoga class, gotten my work into a few exhibitions, came up with some new techniques, blahbidy blah. But, really, I could have done so much more, and not just work. Stuff that I could have enjoyed. I don't mourn the lost time but I do judge the lethargy that oozes out of my pores in summer.
Some may say that that is what summer is for. Relaxing, taking it easy. Well, maybe, but if you enjoy work and being productive, relaxing and taking it easy to extent that I've just done isn't as satisfying as being in the studio creating.
The pieces shown in this post will be in the ISGB Geometric exhibit at this years Gathering convention in Rochester, NY. You can read the requirements at that link if you're interested.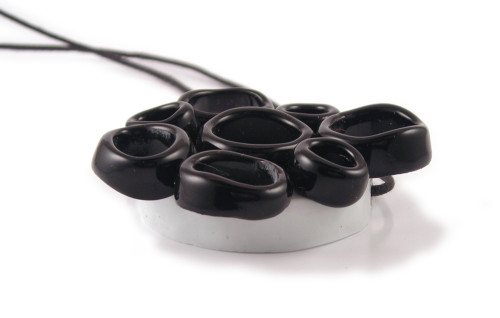 While this piece may look very basic (the design is), the technique is a multi-step process combining cold-working and fusing as well as lampworking. While there is a big focus on going beyond the bead, incorporating other media into beads or using beads to create something more than jewelry, this is an example of combining techniques within the glass toolbox to come up with something different from the traditional torch-worked-only bead. I like it.
The idea popped into my head right away when I read the Geometric guidelines. Clean simple design with no color, it had to be. I flashed back to a retro feel (I think).  It is not my preferred aesthetic but it works for this brilliantly. AND, the good news about this is that it has led me to an idea that I am attempting to incorporate into the micro mosaics. Of course I will show it when I have an example.