What is it about this time of year that bring the bunnies close to home? They are really fun to watch.  They jump and frolic and sprawl in the shade.  Not that Arizona shade provides much relief from the heat yet, they try.
This is what I see every day as I toil away at my desk.  Life's tough, huh?  The only tough part of this view is that it is along the walk to our front door so, if the shutters are open, anyone walking by can see that I'm home and that means I can't ignore them when they ring the doorbell to try and sell or preach something to me.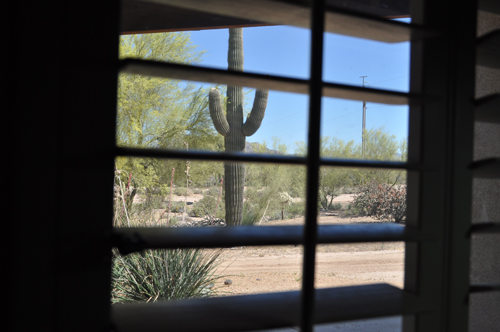 I much prefer the view of Sugah Daddy's home office. But, he is out most of the time driving around, meeting with customers and actually working to pay the bills. So, I guess he can have the better view.