Don't get too excited. Today I started documenting the micro mosaic process, with the proverbial carrot dangling from a stick being a finished ebook in the end. We'll see how that goes. It could end up being one of those, "it took me 3 years to write it" books.
I have always thought that it would be cool to write a book and then I start thinking about it and I get overwhelmed. I wouldn't even know where to start and to tell you the truth, even though I love to blabber on here, I really don't have any experience or idea of how a non-fiction  or memoir book is written. The few times that I've googled information I thought, oh, no way. It stressed me out thinking about it.
From the beginning of when I started working with the micro mosaics I have had a lot of suggestions that I should teach. While I really don't have a desire to teach, and can't imagine how I would fit something like this into even a two day class, I did think that some type of book could cover everything. But was I willing to show my process in depth?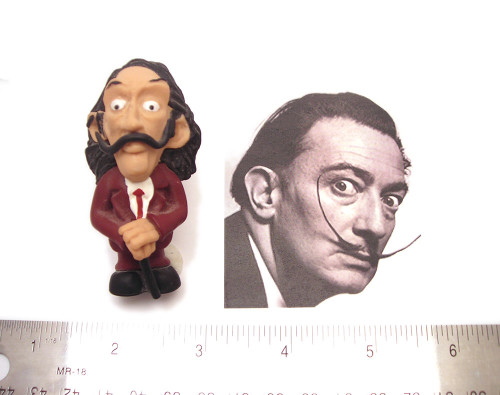 Today I decided to start documenting that process, along with pictures. I could always just blog it however, I think that the time will come when I want to produce a series of ebooks for sale. I still wonder who would buy them since it's such a niche subject, but hey, you never know. I think that even if the reader didn't make the mosaics from the tutorials there will be lots of technique that might spur other ideas and it will be image heavy, which is always appealing (when they're good photos).
So, the one I'm starting the documentation with is my next piece based on the image of Salvador Dali. I love my Andy Warhol piece and Salvador Dali, and his work, have always been an influence on my life in the arts. Plus, how can you NOT want to reproduce that likeness when you are looking for an interesting face?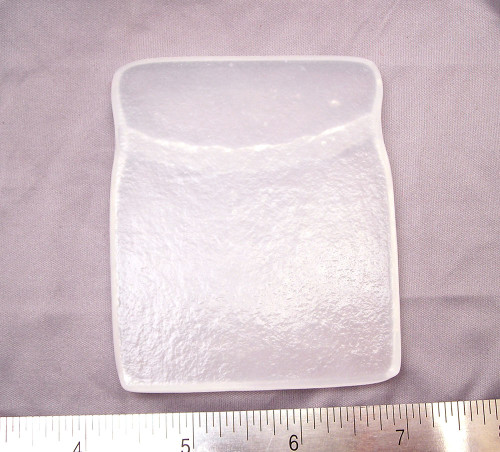 I've started my content matter research, created the blank fused tile and will be documenting it along the way and sharing the issues and solutions that arise as I consider elements for the piece. Things that I think about when I'm driving in the car alone: How am I going to hang or display this? How will I achieve shadows in the skin tone? How will the electroformed mustache be attached?
Oh, and on the back it will have a quote from Dali that says: "I don't do drugs. I am drugs" in murrini letters as well as mosaic design. Which also leads me to think about, could/would this be wearable? It would probably be uncomfortable with raised murrini on the surface of the reverse side, but maybe I could work around that with cold working or extra fusing. And, would someone want to pay such a high price for a double sided piece if you only see one when being worn? And on and on.
Lots of things to consider when designing something different. At least, that's the approach I take. I want all bases covered. These are too time consuming to chalk a piece up as a learning device.  I will educate myself as much as possible ahead of time and still learn a lot from the pieces that I will do differently in the next one.