The word "hate" is not a part of my vocabulary but when it comes to a creative funk I can honestly say that I HATE it. I can usually find the good in something, or heed the subtle nudge that something negative might be a sign that I need to change something. When it comes to a creative slump I see no good in it!!! Yes, I just used the word "something" three times in that sentence.
Even more perturbing is when it happens right before a show. Where, the designs that I was fired up and excited about just two weeks ago, now turn me off. And nothing new is coming in their place.
I need my flow back! NOW.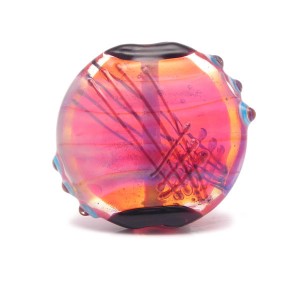 I do have to say that I'm ok with the few beads shown here that came out of the kiln today.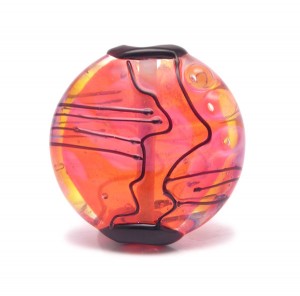 It wasn't easy though. I spent a whole day torching away the day before, thinking I was making some killer new focal beads to take to Tucson with me in two weeks. I opened the kiln and saw that they SUCKED. Normally I could brush off a wasted day in the studio…live and learn. But this close to a big show, I just can't afford to lose a whole day. Especially after being out of the studio unexpectedly for the past week.
My mantra for the last couple weeks has been "don't think about it. don't think about it. don't talk about it. don't think about it!" If I don't follow it, I will cry.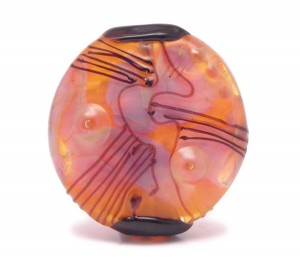 I thought I had prepared so well to leave the sanctuary of my home and studio for a week but I realize now that I didn't. I don't like the feeling that if I leave for a week I come back and am totally out of it. I don't like the fact that I am so dependent on my routines, the peaceful space that I've created for myself, the habits of my food. It's a little scary.  don't think about it, don't think about it, don't think about it!
Not to get all melancholy but I am having this feeling that I always describe as a divorced kid who has to go between houses…adjusting, getting comfortable with the routine, then having to leave and readjust again and the cycle continues.
I HATE this feeling!