I have no idea what to do with these beads, but I can't stop making them.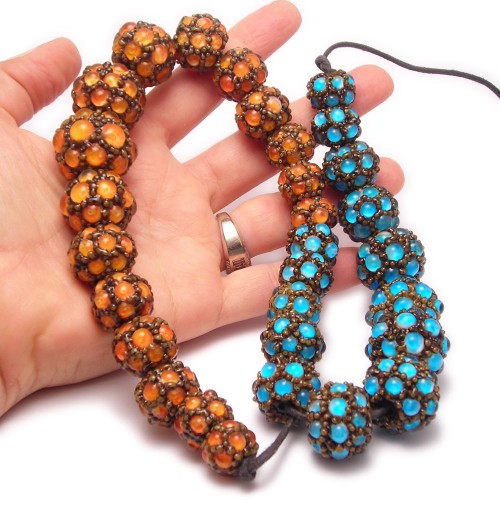 Does that ever happen to you? You love the process, style, finished product so much that you think to yourself, "I could make these for the rest of my life?" Thank goodness that doesn't apply because I'll probably be over it in a couple weeks.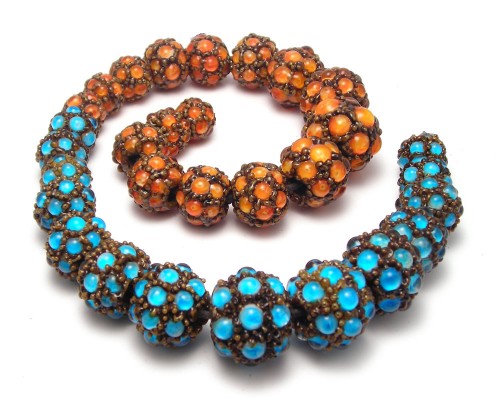 These are big and chunky. Lots of texture, as you can tell. Click the images for an up close view. And the colors seem to be on fire under the clear bubble. Yes, these spark my passion. They are not new techniques, encased stringer dots and other dots but the way  the colors work together and the special sauce color mix under the clear encased bubbles just work for me.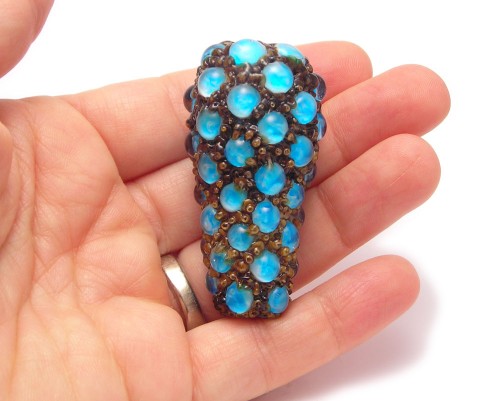 I could see the rounds ones in an all glass necklace. Just a big ole string just like they're shown (but shorter…what is the length called one bigger than a choker?) But, I think I will just let them hang around my studio for a while. Or maybe sit on my desk. Or, maybe I'll carry them around with me to enjoy looking at and touching. Do you ever do that?
I was holding this larger bead last night and it makes an awesome worry bead with all its texture. Functional art at it's best. I am now worry free.