Last weekend in Wayne Robbins class I learned how to make this frog: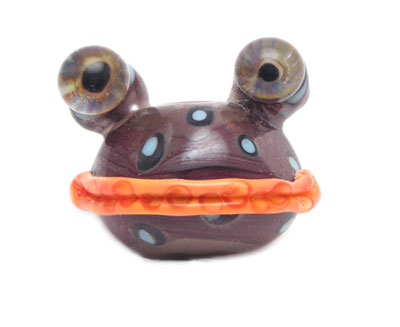 I want to make more because they worked…I'm not too successful with things that look back at me. But I won't, as these frogs are Wayne's thing. The eye murrini is a cool addition to my bag of tricks though.
I had a great time in the class and it was great to be able to spend some time with Wayne. We were booth mates at the Bead & Button Show for a couple years and I missed being next to them last year. It was good to hang out again.