Have you been seeing all the cool Sharpie promotions on tv?  This is really strange.  I started my doodle series with Sharpie markers before I knew this was coming.  Now, seeing their cool blog and commercials I'm re-inspired.  I want to Sharpie the world.  But, until I get some bolder tipped markers I'll just show you want I've been up to since my last doodle post.
I've wanted to and have tried to incorporate words and sayings into my bead art however, was never quite successful. Now I can use my Sharpie art as that outlet.  Classic black and white (and a little gray).  You can't go wrong.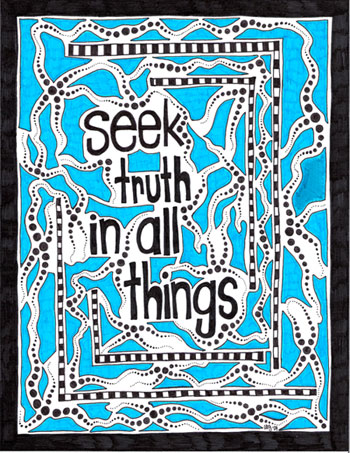 Adding a little color in a striking way.  Not my usual interest but that turquoise sure did inspire me to try more.  And here is what I'm working on now: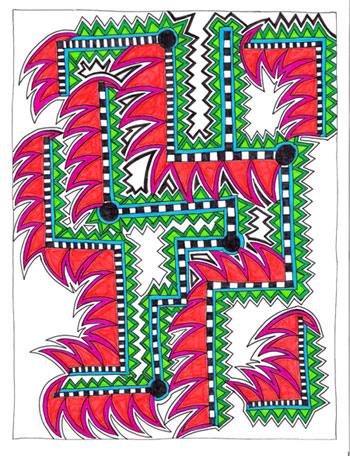 I think I'm getting the hang of it, don't you think?