Category Archives:
Reviews
If you've been around me either in person or virtually for the past year for any small amount of time you know that I've been obsessed with learning about healthy food…and in many cases, trying to integrate it into my life.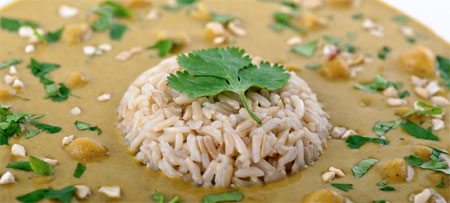 Last week I came across an new eCookbook that is both inexpensive (how can you beat five dollars?) gorgeous, all healthy and the recipes are EASY. I read it on my iPad in the kitchen.
Eat Awesome is full of vegan recipes but don't let that scare you. It doesn't seem vegan. And for those of you that are vegan or vegan curious…it is totally vegan.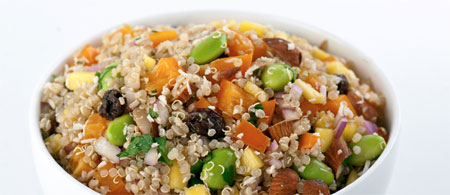 Do you ever go into the health food store, you know, the one with huge salad/prepared food section where everything looks beautiful, exotic and perfect? Of course you go when you're hungry to so you buy small containers that still break your wallet. Well, this cookbook contains those recipes so you can make those salads yourself.
Quinoa salad (shown above and cut and pasted from the actual ebook), kale salad (yes!) curried soup and even vegan cheesecake. And yes, again, they're EASY to make once you know what goes in them and the ingredients are not as exotic as you may have thought.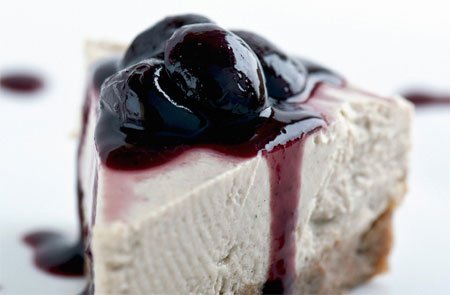 I don't get anything for this other than the fact that I know I'm helping those who would be considering a plant-based diet come closer to that lifestyle by providing a tasty, simple means to get closer to that goal.
Five dollars well spent. And if you share it on Facebook at time of purchasing you get a buck off so it's only four dollars.
(all photos cut and sampled from the pdf ebook to show you just how awesome it is).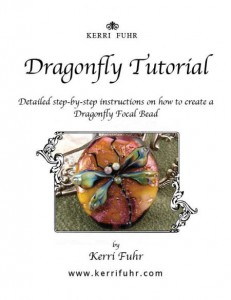 So. I'm trying to get myself back into regular blogging (and to get some things off the plate that have been there for FAR too long).  Take for instance, the copy of Kerri Fuhr's Dragonfly eTutorial that I should have reviewed a LONG time ago. (note to those wishing to be reviewed…don't be shy…please give me a deadline and we'll both come out happier, I promise!)
If you have never met Kerri you are missing out. Lovely person and such grace at the torch. I think that when you follow along with her tutorials you might feel what I'm talking about.
With some experience at the torch, you can make Kerri's beautiful Dragonfly beads. She walks you through step by every bitty little step leaving nothing to question.  As I read along I was surprised to find that the ethereal dragonfly wings and eyes are made all from easy-to-find (and use) 104 coe glass. I thought that there was some fancy schmancy silver glass that I'd have to get and end up disappointed that I couldn't get it to do what I wanted.  But nope a couple layers of simple straightforward Effetre and beautiful shimmer.
The bead made in the tutorial is on an ivory base but you can use whatever you'd like as long as you keep it warm as you work.
I just love seeing how Kerri pulls out shapes on her beads with her metal rake. I haven't tried making one yet but you know that that skill is on the top of my list to do when I get back out to the studio when the kids get back to school.
You may already have this tutorial since it's one of Kerri's earlier ebooks but be sure to pop over to her Etsy site and see everything that she's been up to…there are Raven, Honeybee and I see a new horse tutorial that are more recent but look equally as intricate and beautiful.  Treat yourself to one to start the New Year out right!